What Does Seven Miles of Breathtaking White Sandy Jamaican Beaches Have to Offer?

Jamaican beaches offer an inviting escape from the cold of winter or the fast pace of your lifestyle.  There are hundreds of miles of the finest, beautiful, sandy beaches throughout Jamaica.  Some of the Jamaica beaches are fun filled lively places, with loud reggae music, while other beaches are serene, with secluded stretches of white sand.
Much of the coastline of beaches are private properties belonging to the hotels that occupy there shoreline, and because they are private properties can offer their guest nude beaches.
Jamaica's shoreline is varied, with wind-whipped breakers, black volcanic sand on the south shores, the Caribbean sea is always warm and inviting with lots of food, music and activities going on.  There is something here for your enjoyment and interest.
Remember for your well-being swimming alone is not advisable.
Public Beaches

If you are not staying at one of the big resorts, you can still enjoy the many public beaches, all with showers, changing rooms, snack outlets and water-sports concessions with some charging a minimal entrance fee.
There are miles and miles of pristine sand with comprehensive water sports and watersports facilities, open air dancing on Jamaica beaches with a wide range of eating and drinking joints and great company are all here.
At the beach you can be lulled to sleep by the splashing of waves against the rocks, or work up a healthy tan aided by the ever present sun god.
Swim in warm waters of bright turquoise shallows of Jamaican beaches.  Or climb a cascading waterfall, go windsurfing, water skiing or head out into the cobalt blue sea to snorkel or dive.
The North Coast Of Jamaican Beaches

Some of the best beaches are located on the north coast at the big resorts in Montego Bay, Beaches Negril Jamaica and Ocho Rios.   Where some of the world's most beautiful reefs are found around the beaches of Ocho Rios, Montego Bay and Discovery Bay.
You have everything here for a perfect holiday.
Reefs

In 1991 Montego Bay Marine Park was created to protect the over nine square miles of coral reef, sea grass beds and mangroves.
I am not a strong swimmer so I have not had the pleasure of going snorkeling, but I am told Jamaica's reefs are made up of tubular sacs called polyps.  The pigments of the polyps paint the reef a rainbow of colors and the colors range from bright reds and yellows to deep green and purples and has an astounding variety of plants and animals inhabiting the reefs.
There are tropical fishes and lobsters within the numerous crevices of the reefs, that also attracts sharks and barracudas.
The South Shore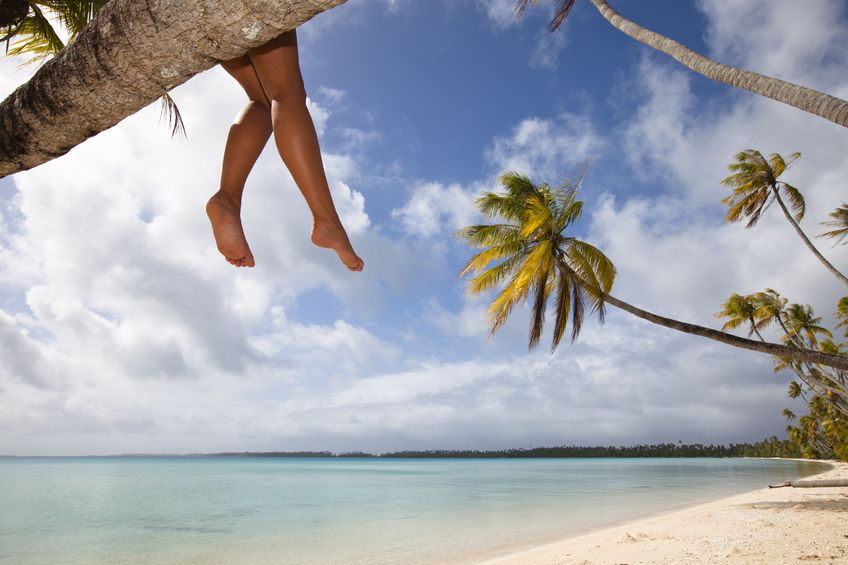 I must tell you that there are some great overlooked beaches that can be found on the south shores of Jamaica located in Port Antonio. These beaches are known for there great natural beauty and the color of the water.  In this area the colors are stunning.
Then there are the beaches that are in the city of Kingston where mostly the locals go and is called Hellshire Beach.  Beautiful scenery, music, good food and relaxation are found at all these locations.
It is your turn to come visit, looking forward to seeing you on Jamaican beaches...
Write Your Most Enjoyed Activities In Jamaica
Give us a review of your most enjoyable activities in Jamaica?

Was it as you expected or even more? Share it!
Return to Home Page from Jamaican Beaches