Jamaica's Reggae Festivals
Of Events On The Island
Jamaica is host to a huge variety of food and reggae festivals throughout the year that is geared towards Jamaicans and tourists alike.  The Jamaican Cultural Development Commission plans cultural events, massive concerts centered around song, dance and the arts for the year throughout the countryside, village by village and town by town.
The music and nightlife scene is simply unforgettable and listening to reggae music is one of the best ways to get to know Jamaica and you'll learn all about what is reggae music.

So start planning where you'll stay on your next visit to any one of these Jamaica reggae festivals, choosing from the many that are available.
Reggae Festival Of Events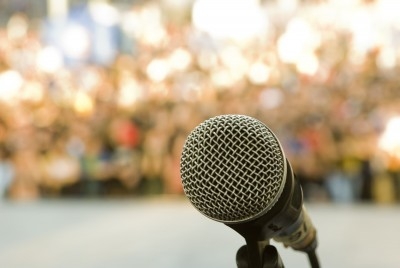 We start the year with one of our many traditional reggae festivals, please
check here for specific dates of events
, some of which are not listed below.
January
Accompong Maroon Festival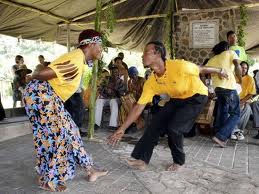 An all day, free, celebration that includes ceremonies, the blowing of the abeng (cow's horn), drumming and traditional singing and dancing celebrating the 1739 Maroon Peace Treaty that is held on in St. Elizabeth.
Rebel Salute
Celebrating their 20th Anniversary, Rebel Salute has now increased the dates to two nights for this true roots reggae festival event.  The new venue is the Richmond Estate in Priory, St. Ann.
The Rebel Salute showcase some of the best reggae artist the world has ever known, like Luciano... who is an amazing performer, the melodious voice of Beres Hammond, I-Octane, Toots, Tony Rebel the promoter along with other international artists.
Meals at this event are strictly vegetarian, in tandem with the concept of non-violence, drug-free and non-alcoholic night of entertainment.
Jamaica Jazz And Blues Festival
Jamaica Jazz and Blues Festival, sponsored by the Jamaica Tourist Board,  is a fabulous and very inclusive event where anyone can vote on the artistes that should return to perform again.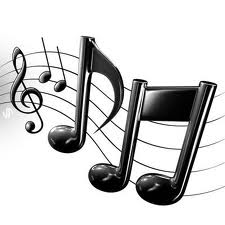 One year this festival featured twenty-five live acts performing over a three day period.  Held at the Greenfield Stadium, Trelawny, you will be tapping your feet to the music, and singing along with your favorite artist. 

You'll hear the sounds of jazz, blues, mento, ska, rocksteady, dancehall and reggae.
The venue has an amazing views of the coastline of Jamaica, excellent parking facilities, security, comfortable amenities and plenty of room to completely relax, dance, and enjoy the Festival vibes.  

High Mountain Coffee 10K - Road Race
This is a true endurance road race and is the 30th Staging of the High Mountain Coffee 10K Road Race - Jamaica's longest running and most challenging 10K event.
Starts in Williamsfield, Manchester, this is Jamaica's longest running road race and most challenging where anyone can participate and breathe in the most cleanest fresh air while running through the steep inclines of Jamaica.

Are you up to the challenge?
National Art Gallery Of Jamaica Presents: A Retrospective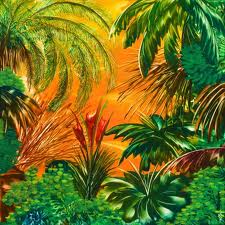 This is an art lover's dream event that is held at The National Gallery of Jamaica.  Paying homage and celebrate the work of a Jamaican master-painter or sculptor yearly. 
Exhibitions consists of key works from the Gallery's collections that is home to a diverse group such as: Laura Facey, Albert Huie, Edna Manley, Mendez Belisario, Malice 'Kapo' Reynolds, Barrington Watson, Karl Parboosingh, Carl Abrahams, Renee Cox, Marlon James to name a few.
February
Yoga Conference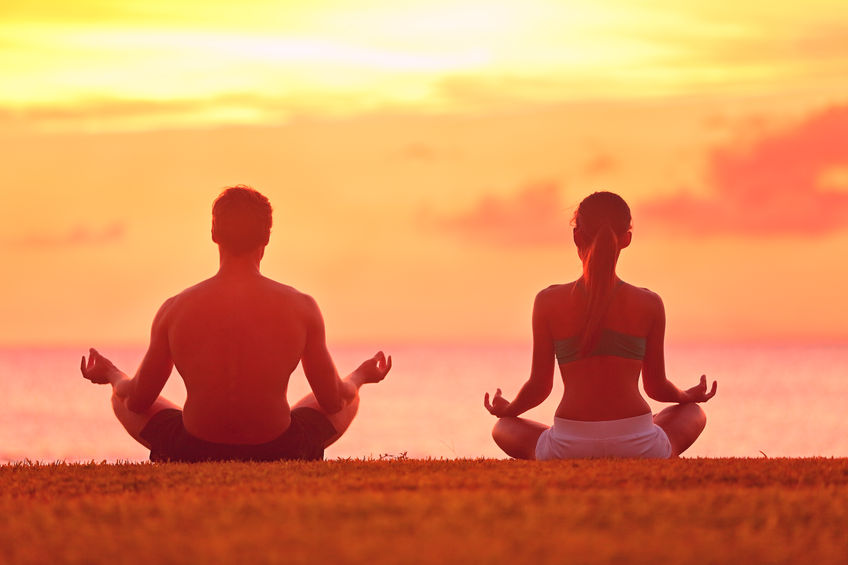 Montego Bay will be host to the Caribbean Yoga Conference held at the Hilton Rose Hall yearly.
Come and renew your spirit at this warm celebration of sun, and learn from some of the best yoga teachers from around the world.
Bob Marley Birthday Week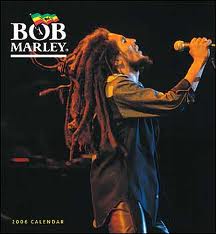 Held the week of
February 6th
in Nine Mile, a celebration of this international reggae star.
There is so much to learn about
Rt. Hon. Robert Nesta Marley, O.M.
, (Bob Marley) and his mark on reggae music.
Fi Wi Sinting Festival
Fi Wi Sinting festival is the celebration of Jamaica's African heritage being held at the Somerset Falls, Hope Bay, Portland.
Check
for more information and to purchase your tickets.
Enjoy and learn more about Jamaica's culture with Kumina, a cultural heritage of  drumming and dancing.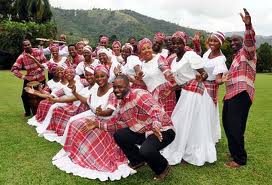 Learn more about Jamaica folk music.  You will definitely see how this type of music has greatly influenced ska and reggae music. It has its roots in calypso and draws on musical traditions brought over by African slave.
Nyabingi a traditional Rastafarian spiritual drumming that combines inherited traditions and conscious rediscovery of lost African traditions. This festival is a celebration of self preservation focused on youth participation and empowerment and on preserving African traditions in Jamaica.
Though this is not billed as a reggae festival, there is dancing and drumming and it is well attended by Jamaicans and tourist alike.  In addition to attending the festival patrons are given a brief tour of the falls with its beautiful untouched scenery, peaceful nature, and cool vibes.
Jamaica Fat Tire Festival
It is our off road mountain biking event through some of Jamaica's beautiful biking trails.

This event has attracted some of the world's top mountain bikers to come to Jamaica and participate in this event and also to even blog about it.
Jamaica's Carnival
We love this time of the year because this reggae festival also happens during our Easter holidays. Starts in February and goes through to April and is Jamaica's version of Trinidad's bacchanalian fest.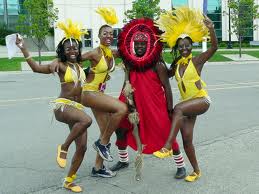 It draw thousands of costumed revelers through the streets of Kingston and Ocho Rios waving flags and having a good time.  The highlight of this carnival is J'Ouvert, an epic party that starts late at night and goes through to dawn, with live reggae and calypso music blaring, but the revelers march to soca music.
The route is varied but major points for the march is through Half Way Tree, or along Waterloo Road.

Be prepared to have rum or paint thrown on you.
March
Spring Break Jamaica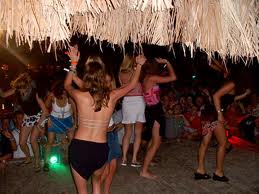 Mostly American college students come to Negril, celebrating their two weeks spring break, to party and have a good time. 
Lots of beer drinking and good discounts.
May
Treasure Beach Off-Road Triathlon, Treasure Beach, St. Elizabeth. For more information 876-965-0635/965-3185



The Negril Carnival, Negril 876-957-4220



South Coast Fishing Tournament, Hendricks Wharf, Black River. 876-965-2074



Johnny Bristol Celebrity Golf Classic, Ocho Rios 800-284-5258 or 810-288-9600
June
Ocho Rios Jazz Festival
Jamaica International Jazz Festival is held in the month of June.
This is one of the world's top jazz festival drawing some of the biggest names in jazz playing at our stages concerts. These concerts are held all over the island in hotels, open spaces in Ocho Rios, Montego Bay and Kingston.
It is a good time to be in Jamaica and enjoy our reggae festivals.
Other Reggae Festivals Happenings
National Finals of Performing Arts, held in Kingston. For more information contact 876-926-5726



Portland Jerk Festival, Boston Playing Field, in Portland. Contact information 876-929-9200 - 19



All-Jamaica Junior and Open Tennis Championships, Eric Bell Tennis Complex, Kingston 876-929-5878
July
Reggae Sumfest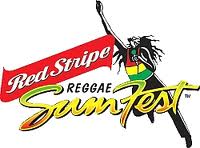 Reggae Sumfest brings Montego Bay alive with pulsating reggae sounds. This massive and annual music festival attracts and captivates tourist from around the world, along with local nationalities.
This event showcase beach and street parties, dancehall night, and sound system competitions.  It is our biggest reggae festivals of the year that also includes international music artistes performing. It is a non-stop event.
For more information on
this year's Reggae Sumfest
.
International Dancehall Queen Contest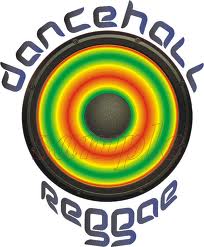 This sexy and exciting annual event in which Jamaican's as well as international dancers, wearing outfits with sequins, fishnet and plenty of glitter and sparkling jewelery, vie for the coveted title of Dancehall Queen.

Since the 1960s dancehall it has been an important form of expression for the people of Jamaica. Politician don't like it because some of the expressions seems to be talking about them.
But, what used to be called DJ music is now known as Dancehall with an entirely unique craze in fashion and innovative aerobatic dance with new moves named Pon de River, Pon de Bank and Butterfly.
August
Independence Day Festival & Street Parade
Our Independence Day celebration is held the first week in August all over the island with music festivals, and Jonkanoo street parade in towns all over the country.
It is a time of celebration and we have much to be thankful for.
Red Stripe Dream Weekend In Negril
This is four nights of parties and stage-shows which is held over the Independence weekend in Negril.  It is a fun filled weekend.
You know Negril is known for extremes.
November
Restaurant Week
For a whole week in November, Jamaica celebrate Restaurant week.
Everyone, including our visitors from around the world, is encouraged to dine out and eat some of the signature dishes from around the world, taste new wines and specialty drinks ending the evening at a new night spot you always wanted to try.
December
Reggae Sting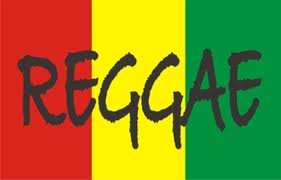 This annual New Year's Eve reggae festival is regarded as one of the best events of the year. It is held in Portmore and features mostly local top DJs and singers.

You'll hear and enjoy beautiful raw and new talents.
Get started on planning where you'll stay on your next visit to any one of these Jamaica reggae festivals, choosing from the many
hotels
that are available.
Summary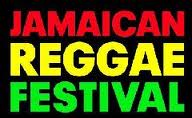 Jamaica's reggae festivals are really a celebration of our traditions, spirit, enjoyment of life and also a show of appreciation to the artists of the world.  We love to celebrate and give thanks so Jamaica is home to lots of events with most being held in the tourist areas of Trelawny, Ocho Rios, Montego Bay and Negril.
I have given you just a highlight of some of the reggae festivals events happening throughout the island.
Some of the other festivals include an African heritage celebration, Yam Festivals, National Gallery showcase and our National Dance Theater Company Season of Dance that you might enjoy.

Write Your Review On Reggae Festivals
Have you attended any of our reggae festivals, was it fun and exciting.

Write about your experience and expectation on the music, artist and your favorite reggae festival.

Tell us about the outfits you saw and the colors.
Return from Reggae Festivals to What Is Reggae