Jamaica's Most Memorable Reggae Artist Bob Marley (Robert Nesta Marley)

Bob Marley is noted as Jamaica's original ambassador of reggae, a Rastafarian with membership in the influential Twelve Tribes of Israel, where he gained the name Joseph which means "a fruitful bough" according to the Bible.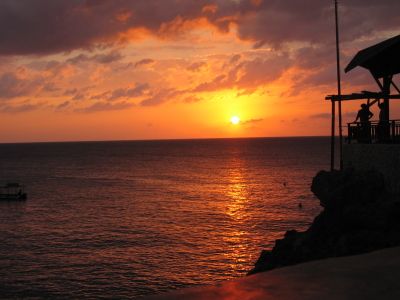 Combining Jamaica's distinctive rhythms and American rock guitar along with African drumming traditions, Marley's music became a symbol of unity and social change internationally.
His music is full of poetry, proverbs, stories with hopes of freedom from social oppressive behaviors worldwide.  One of his greatest performance was when he sang the protest anthem Zimbabwe.
Where Bob Marley Was Born

Born in St. Ann, to Cedella Booker and Captain Norval Marley on February 6, 1945, Robert Nesta Marley, otherwise known as Bob Marley, lived part of his life in the Trench town area, and was known as a very spiritual individual.
Now Married

He married Rita Marley in 1966, but not until his death was it known publicly that they were actually married. It was always whispered that she took his name but was not really married.
But let me make a short detour and give you a little gossip and a little known fact for just a moment.
I loved it when after his burial, Rita documented her marriage to Bob by publishing in the Jamaica Gleaner newspaper her married pictures. That ended all speculation.
He loved women and seems to have an open marriage, because he fathered eleven children by various women, all the time still married to Rita.
Rita's Book

Rita Marley published her book, No Woman No Cry: My Life with Bob Marley several years after his death . I guess this was her way of telling her truth.
Her biography is an eye opener into her life, her feelings, the love she and Bob had for each other that enabled him to put his career first, and the very strong woman that she is.
Kudos to Rita Marley.
I digress again, lets get back to Bob and his music.
His Music

From 1961 to his death in 1981, Bob was part of a group first called the Wailing Wailers, that also included Peter Tosh, Bunny Livingstone. His back-up singers were called the I-Threes - they were Rita Marley, Marcia Griffiths and Judy Mowatt.
I had the opportunity to meet Peter Tosh just as his star was just rising. I worked on the platform of a bank in Jamaica then and he came in to open an account.
Everyone who was in the bank all got so excited, he was so gracious to all.
Bob Marley & The Wailers had lots of stories to sing about relating to the struggles of his own country men and Africans against the oppressions each group and country was experiencing and of course the injustices of Babylon.
Their music was a mix of African drumming traditions with Jamaican rhythms and American rock guitar. All the while singing about social change worldwide and his message of unity.
His music is even more popular than ever before.
Earlier Sound - Ska

Bob started with Ska music that was the hot new dance floor music. This music was heavily influenced by rhythm and blues.
Bob's interpretation of these music was sweet and you wanted to dance whenever you heard the distinct sounds of ska.
Bob's Spiritual Awakening

In the 1970's Bob became a member of the influential Twelve Tribes of Israel.
The Twelve Tribes of Israel is a Rastafarian sect that divides members by birth month into houses with a name and a color and gave Bob Marley the name Joseph which means a fruitful bough according to the Bible.
Now being influenced by the Rastafarian beliefs, his music changed.
Journey To International Awareness

One of the Wailers finest hit was recorded in 1963 in collaboration with Lee Perry, the huge hit Simmer Down, Duppy Conqueror and others.
Catch A Fire (Remastered)
Their success and the start up of their own studio, allowing them an opportunity to be songwriters for an international star, Johnny Nash, with another hit named Stir It Up.
Their Jamaica reggae music international momentum was on the rise.
Reggae's international recognition came when the Wailers was signed to the Island Record label, owned by Chris Blackwell. When the song "Catch A Fire" was first released in 1973 and with the eleven albums that followed, you know they all became an instant classic.
Under the guidance of Chris Blackwell the group became Bob Marley and the Wailers.
Bob entertained and performed all over the world for almost twenty years always calling for unity and freedom.
The Journey Ends

In 1980 Bob was diagnosed with malignant cancer that affected his lungs and brain. Though officially it is stated that he died from malignant melanoma - a type of cancer that was found in his toe. He had injured this toe while participating in a football game with his friends.
He died a year later at the age of thirty-six, and is buried in his hometown of Nine Miles.
Jamaica honored him by bestowing upon Bob the Order of Merit - one of our highest honors and was also awarded the United Nations' Peace Medal.
Bob's Legacy

Today we have Rita Marley's Bob Marley Foundation that helps to develop the musical careers of new Jamaican artists.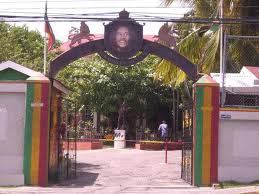 There are tours to his burial site that is called the Bob Marley Center and Mausoleum and you can also join in the celebration of his birthday on February 6th with shows and performances.

Return to Home Page from Bob Marley
Write A Review About Reggae
Write a review of what reggae means to you, or your love of the music or about your special reggae artist.

Do you know of an upcoming talented music artist that you'll like to write about!

Share your memories and story here.