Beaches Negril Jamaica
A Luxurious Family Vacation Spot
Beaches Negril Jamaica, is where you can lay out on the beach and get your suntan on.. even topless...shh!!! As part of the resort chain Sandals Resorts International, Beaches Negril is a very beautiful family resort and spa. 

This 20-acre estate is set upon the famous Seven-Mile Beach, where the serene ocean kisses the beach and every evening the sun melts away in a riot of colorful sunset that will have you transfix. All this along one of the most beautiful natural stretches in the Caribbean.
You'll love and appreciate the fact that Beaches Negril Jamaica is Green Globe Certified with a commitment at preserving the natural environment. With an ambiance of unmatched luxury and beauty beyond interpretation, Beaches Negril is a true environmentally friendly family hideaway.
Negril is a beach resort town situated across parts of two Jamaican parishes of Westmoreland and Hanover, Beaches Negril Resort truly brings meaning to the saying that there is no vacation like a Jamaican beaches vacation.
What Makes Beaches Negril Jamaica Special?
Beaches is built like a castle, with thick limestone walls, wrought-iron furniture and lanterns. Has two hundred and fifteen room with some buildings looking like a Spanish hacienda.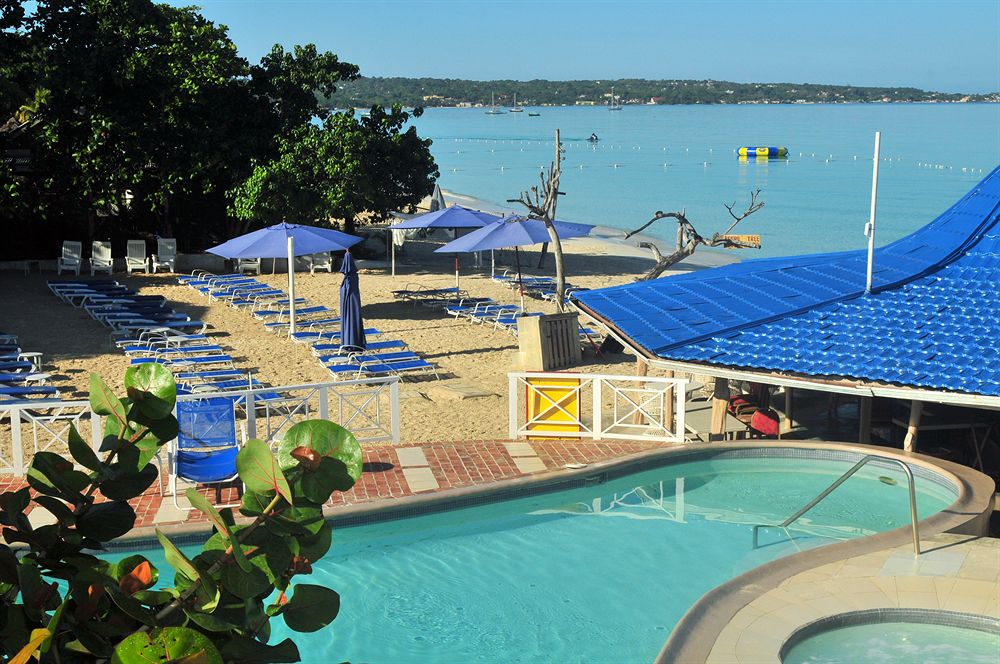 The 81 kilometer hour and a half air-conditioned bus ride from Montego Bay airport is long but worth the trouble. Alternatively, some Beaches Negril promotions include a short flight which you can take to get to the resort. Whichever mode of transport you prefer, the experience is just as wonderful.

The scenery is breathtaking and the greetings you receive from the staff upon your arrival is truly unforgettable.
From thrill-a-minute water-part to the teen-only night spot there are thrills and frills for every member of your family no matter the age.
Here are just a few of the attractions you'll enjoy at Beaches Negril Resort and Spa.
Water Sports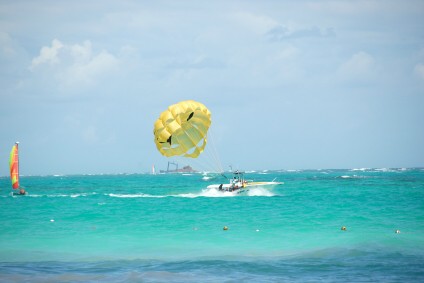 Water-skiing
Windsurfing
Kayaking
Snorkeling
Canoeing
Hydro-bikes
Aqua Trikes
Hobie cats
Sail boats
Glass-bottom boats
Scuba diving (only available for ages 10 and up). If you are not a certified diver, a Scuba program with certification course is available for a small fee.


Land Sports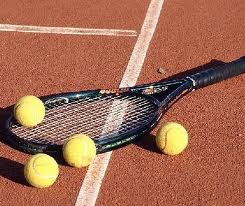 Tennis (Day/Night)
Table Tennis
Shuffleboards
Volleyball
Basketball
Squash
Billiards
Pool
Horse back riding, and many more
Gym And Fitness Center
Fully equipped state of the art extensive gym and fitness center with trainers and video lessons to guide you through your workout.

Kids Attractions
At Beaches Negril you can either spend time with your kids or relax on the beach with the knowledge that your kids are being truly entertained and supervised elsewhere.  There are lots of child and teen activities in segregated areas, where, believe it or not, you the parent can enter only at your children's invitation. Unbelievable!!!
Crayola Art Camp
An unique art camp created exclusive by Crayola, where your kids can create art using Crayola products.
The Caribbean Adventure With Sesame Street
Costumed but living and breathing versions of characters, like Elmo and many more, from Sesame Street, performs stage shows and daily events are organized.
Waterpark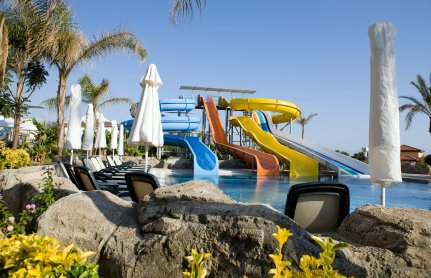 Beaches Negril has its very own Pirates Island Water park.  It is the replica of an ancient Roman aqueduct on site and an impressive four story high plastic tube water slide where you shoot down with a stream of water.
Liquid Teen-Only Nightspot
This is where your teenage can go hang out with friends of their own age and enjoy pizza at the pizza bar, soda and enjoy karaoke. It is a fun spot!!!
XBOX 360 Game Garage 

A state of the art game garage for kids with KINECT XBOX technology and all the blockbuster titles available for unlimited free play.
Five Specialty Restaurants And A Beach Bistro
The Seville specializes in Jamaican and Asian cuisine.



The Last Chance Saloon serves the Southwestern grill.



Kimono serves Teppanyaki-style extremely delicious Japanese food.



Italian pasta and brick-oven pizzas are prepared at Cafe Carnival.



The Mill serves an all international buffet with indoor and outdoor tables for guests.
Beaches Negril Offered Services Available
A Resident Nurse is always on site to treat minor sunburns and give medications if applicable, though medication is an added cost.
There are Wi-Fi Hotspots and Internet Access across most of the public areas with your rooms having wired access through Ethernet ports.
Booking And Reservation
Luxurious family vacations can be had at Beaches Negril Jamaica with suites and different types of rooms available.  This is one of a kind vacation spot.
Of course they also offer wedding packages of all kinds according to your unique taste.
Also there are tours galore available for purchase such as Reggae Vibes Cruise, Island Vibes Catamaran Cruise, and Dolphin Encounter.


You'll enjoy this amazing surrounding with your rooms painted in warm pastels and having your own private patios... everything at Beach Negril Jamaica shows elegance.  Beaches Negril Jamaica will be a perfect haven for you looking to be mesmerized by luxury, nature's beauty and grandeur.
Return From Beaches Negril Jamaica To Jamaican Beaches