Swimming Alone While Vacationing In Jamaica
Enjoy Paradise Safely With These Tips
Swimming alone in the warm waters of the Caribbean sea of Jamaica calls for stronger swimming skills than in your area lake, river, streams or even a pool.  Its a rougher environment. Your vacation to Jamaica is to enjoy and ride the waves, surf the ever-changing currents and tides, its exhilarating but know that there is a risk. For your safety there are some rules to follow while enjoying paradise at the beach.
Remember part of having an enjoyable vacation or a fun day at our Jamaican beaches, is to make sure there are measures in place to prevent drowning. Children are affected most in this area.
And, even if a lifeguard is present at whatever water event you are at, don't take your eyes off your kids or love ones.
Swimming Alone Is Just Not Advisable
You might say back home I swim in lakes, rivers or streams and know what I am doing. Here is a thought.
Though the waters of a lake, river or streams seems calmer, some seemingly still waters have strong currents that can drag swimmers downstream making it hard to reach the shore. Swimming alone is just not advisable.
We in Jamaica want your vacation to be totally safe while participating in exciting water adventures. So here are some tips or skills to swim safely.

Follow These Rules And Swim Safely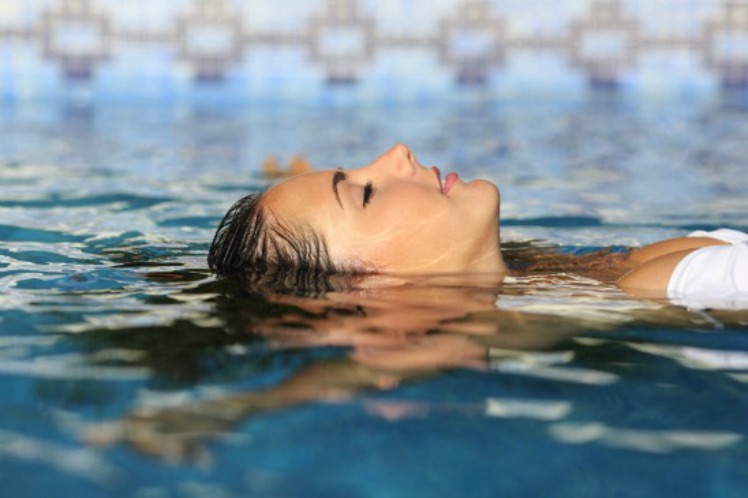 At the beach swim only where a lifeguard is present.



There might be rip currents. Someone needs to see you are in trouble and get you help. In the meantime swim parallel to shore until you are out of the pull.



Also even if you are a strong swimmer you should never swim until you are tired.
Of course if you are swimming in a pool, don't rely solely on the lifeguard, especially if the beach is crowded, you might experience muscle cramps and unable to help yourself.
Also adults should always be watching the kids wherever they may be swimming.
Water Safety Items
While this Stearns Original Puddle is a US Coast Guard approved life jacket, you should still have eyes on children while they are playing in water.
Return To Jamaican Beaches From Swimming Alone