Jamaica Vacation Attractions


The Best In And Around The Island
Jamaica is a tourist haven with many amazing Jamaica vacation attractions for you, traveling enthusiasts, looking to have an enjoyable time.   For families, couples and singles alike, Jamaica offers the delights of a perfect destination at prices you can afford.
Not only affordable prices, but Jamaica is gifted with views of shimmering waters, lush greenery, unique species of birds and animals and so much more.
As soon as you arrive here a warm welcoming trade winds greets you. Here are some of the many stunning Jamaica vacation attractions ideal for you.
Jamaica Blue Mountains And The Maroon Village
For you our curious and adventurous vacationer read more on what to expect on your visit to the glorious Blue Mountains in Newcastle.  It is an ultimate and unforgettable hiking experience.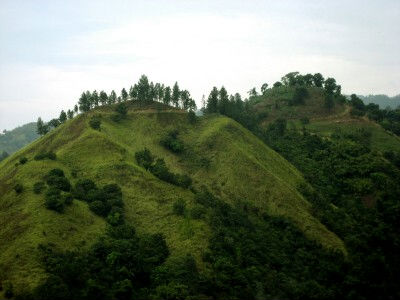 The Blue Mountains are perfect for hiking and is one of the many attractions in Jamaica we recommend. It is magnificent when you see the opulence of the canopy, the orchids, mosses, cool, misty and fragrant with wild ginger flowers growing along the banks of the roadside with the ultimate challenge is reaching the highest point in Jamaica, Blue Mountain Peak at 7,402ft.

I have hiked these mountains on many occasions and I know how breathtaking it is to see the sun rises as you climb; and how gorgeous the greenery looks when you take in the panaromaic view.  But every time I go it is like new and get keeps getting better every time even though I know what to expect.
Also the Blue Mountains are famous for the world's best tasting coffee that is grown on the slopes of these mountains.
It is advisable to use a guide, that will provide you with informed commentary, clear overgrown paths and also make sure you do not get lost.
Maroon Village - Another Jamaica Vacation Attractions
The Maroons, were freed from slavery by the Spanish in 1655. But had to fight the British for their freedom. Some live in the remote area of the Blue mountains and another maroon village is in the Cockpit Country of southern Trelawny.
In 1729, the English and the Maroon fought within these thickly jungle mountains, which was perfect for the Maroons who knew the mountains so much better.

After a decade of fighting in 1740 the Maroons of the Blue Mountains signed a peace treaty which is celebrated every year at the Accompong festival.
The Maroon Village in Accompong present glorious views of these surrounding amazingly cool blue-looking mountains. At sunset or on a cloudy day, it shows a magnificent view of them blanketed in mist.
International Reggae Day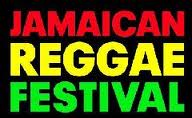 If you are planning a visit to Jamaica in the summer, do not forget to attend the biggest and most popular Jamaica vacation attractions that is a Reggae Music Festival, organized in July every year.
Jamaica is significantly famous for its rich and vibrant Reggae music. Every year an international media festival is organized that includes numerous artists from Jamaica that are internationally renowned in the music industry.
Fern Gully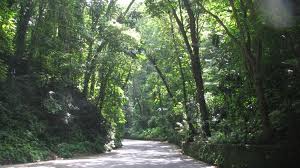 A must-visit for you, because Fern Gully located in Ocho Rios, is another amazing attraction and one of Jamaica's most beautiful showplaces if you want to have an adventurous day.
On a bright day, prepare a bag full of your favorite snacks, take a camera and explore this shaded tropical canyon that has more than five hundred kinds of the tallest ferns in the world.
The White Witch Of Rose Hall Jamaica
Rose Hall Jamaica is particularly thrilling for its numerous intriguing and exciting tales, including those of a witch named Anne Palmer whose tomb is located here.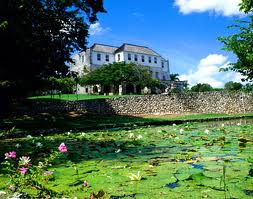 Annie Mae Paterson, a spirited beautiful petite 18 year-old arrived at the Rose Hall Great House with her husband The Honorable John Rose Palmer.

It is said the house affected her badly, and she had lots of affairs with the young slaves. Her husband caught her having an affair, beat her badly and that same night her husband died.
Her reign is legendary along with her many liaison, her murder and the succession of tragedies that befell most of the subsequent owners.  Making the White Witch of Rose Hall one of the most intriguing Jamaica Vacation Attractions.
Golf, Horseback Riding And Shopping
Jamaica's idealistic weather is perfect for golf and horseback riding. If you are planning a family vacation to the Caribbean, do remember to put golf and riding in your fun-stuff-to-enjoy list!
Jamaica is considered as home to some of the best Caribbean golf clubs, most of which are built close to the Caribbean Sea, offering golfers astounding exotic views of its gleaming waters.
Moreover, hotels and resorts offer these sports in their packages for free so it's highly recommended to check these amenities out.
Your Shopping Experience In Jamaica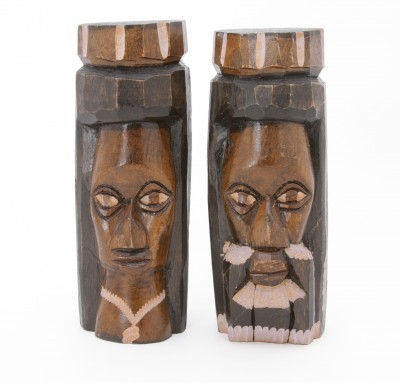 Shopping in Jamaica is an experience of its own. You will find great shopping all around the island with affordable prices and amazing stuff that you will not find anywhere else int he world.
Handicrafts and home decor items are great here if you want to buy any for your family and loved ones.
H'Evans Scent In Jamaica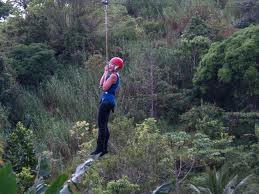 If you love adventure and sun is on your menu then this is one of the greatest-family vacationing spots in Jamaica.

Situated in lush green hills of St. Ann, H'Evans Scent is a true adventure park which lets you enjoy many fun activities like paintball, zip lines and giant swings.

There is so much to this beautiful and amazing land that it is sure to captivate your mind and body immersing you in an experience of a lifetime, making it one of your best vacation destinations in the world. 
What is Your Favorite Jamaica Attraction?
Share your questions, thoughts and experiences about Jamaica Attractions. Let us know if Jamaica met your expectations or exceeded them.

Did you find an exceptionally beautiful beach? A nice scuba diving spot? Hiking trail? Some special Jamaican attractions you enjoy? Perhaps you can share a great tip on how to make the most of a holiday?

Have a great photo? Or a spectacular sunset? Of course we'd love to see them, too!

It's easy! Just fill in the form below and I'll be happy to publish it.
Return From Jamaica Vacation Attractions To Attractions In Jamaica