Travel Ocho Rios

One of the best places in Jamaica for travel Ocho Rios, commonly called Ochi, is a beautiful town located in the parish of St. Ann on the north coast.  It is around a hour and forty-five minutes drive from the international airport at Montego Bay.
Originally known as Las Chorreras, Spanish for 'The Waterfalls', Ocho Rios got its name because of the nearby glorious Dunn's River Falls.
Once a fishing town and now one of the most visited places in Jamaica from all over the globe. Travel Ocho Rios, Jamaica welcomes you with a cozy and warm atmosphere filled with great resorts, restaurants and attractions perfect for families, couples and singles alike.
Other than driving, you can travel to Ocho Rios via a local airport to Montego Bay or through cruise ships. A deep water pier with birthing space makes sure that the streets of this small town are never empty from cruise ship travelers.
Taxis and minibuses are present at transportation centers to help you get around the island.
Sightseeing In Ocho Rios
This beautiful haven has nothing but the best to offer you.  A spectacular backdrop with serene and magical views and a rich cultural heritage is travel Ocho Rios.
There are many attractions here waiting to captivate your soul. Here are just a few:
Fern Gully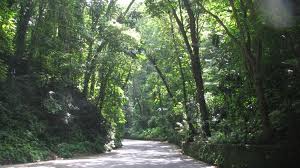 Fern Gully in Ocho Rios Jamaica
Once a river bed, this natural wonder is where dense growths of ferns and trees blanket the roadside, curving overhead blocking out the sun.  You will be driving along when upon entering Fern Gully you are suddenly plunged into semi-darkness from sunlight.
The drive through this natural wonder of over 500 species of ferns can sometimes be slippery with sharp corners, but well worth the trip.
Dolphin Cove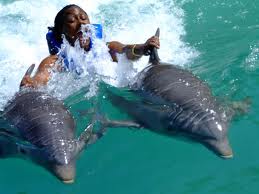 One of the most amazing experiences is Dolphin Cove where you get a chance to swim and play with dolphins.
You have to make reservations if you want to interact with the dolphins, but if you only want to watch, then no reservation is necessary.
There are many other activities here as well for everyone, including seeing magnificent parrots, turtles, iguanas, and sharks.
Horse Ridding On The Beaches Of Ocho Rios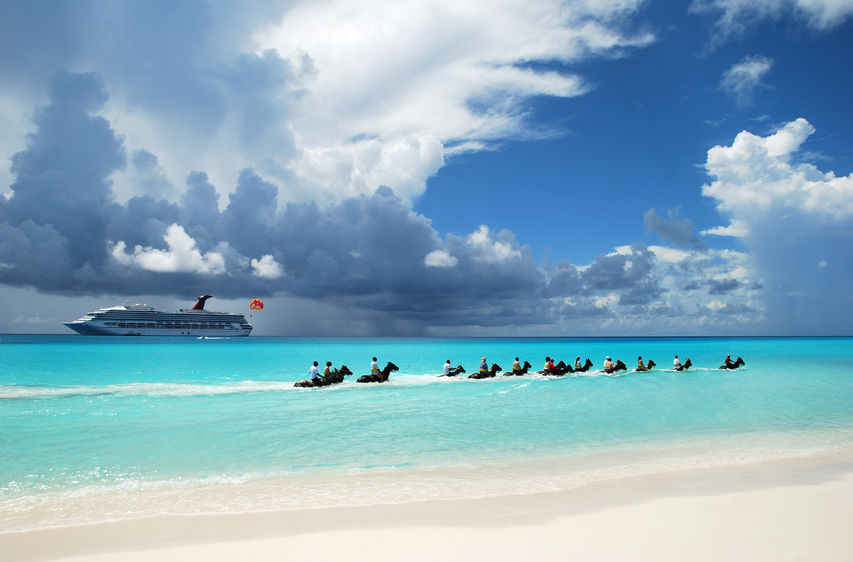 Located just beyond St Ann's Bay only fifteen minutes from Ocho Rios, Chukka Cove, a farm and stable, offers you rides on the beach and an exhilarating ride through the ocean waves.
They are bike rides for your enjoyment through beautiful scenery of Jamaican mountains down to the beach and a plunge into the turquoise waters of the Caribbean Sea.
All Things Culinary When You Travel Ocho Rios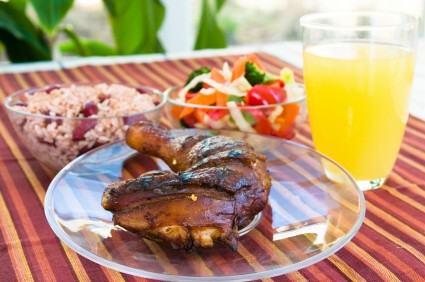 Jerk chicken, peas and rice; a salad and juice.
To accompany your memorable adventure of travel Ocho Rios offers an equally amazing dining experience for you to enjoy.
Food rich in Caribbean flavor and a wide variety of exquisite drinks await here to seduce your taste buds. Some of the best places for dining and drinks include:
Margaritaville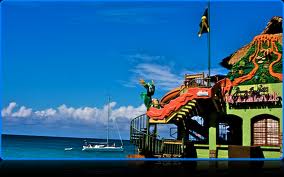 This bar and grill with its rustic Caribbean decor, amazing food, drinks and great service provides all day family fun including night time entertainment with activities like parties, music and games.
Margaritaville is a fun place to enjoy.

The Ruins At The Falls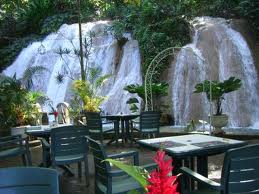 Located amidst lush tropical gardens, The Ruins Restaurant offers you a dining experience like no other with seating right beside a 40ft waterfall.  Offering buffet lunch with a Jamaican taste and house drinks.
The constant sound of the falls give you a soothing feeling.  It is such a beautiful place to relax, be with your special person and enjoy your meal.  It is well worth a visit while traveling through Ocho Rios.
This restaurant also includes a gift shop, an art gallery and has a historic tour that you will enjoy.
Evita's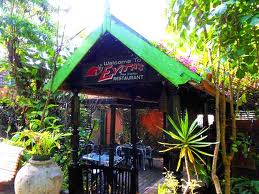 Owned by a Venetian born chef, Evita Myers, offers Italian food mingled with Jamaican taste.
This amazing restaurant presents beautiful views of Ocho Rios and the Caribbean Sea.
Evita's encourages you to order half portions of there dishes, thereby allowing you to enjoy different flavors and tastes.
Ocho Rios has nothing but the best to offer you. If you are planning a getaway to Jamaica and want your holiday to be an experience like no other, this is the perfect place for you to visit.
The turquoise blue waters of the Caribbean and the romantic atmosphere of this town will have you wanting never to leave.
Ocho RiosTours
A great way to know an area is by going on tours. Include a picture and tell us about your favorite Ocho Rios tour.

Tell us if it was a guided tour or one you did on your own.

Do include your pictures.
Return From Travel Ocho Rios To Ocho Rios Jamaica