Sandals Royal Caribbean Over The Water Villas
Jamaica's first spectacular over the water villas opens at Sandals Royal Caribbean, Montego Bay.  This alluring resort offers three diverse vacations, with a majestic Georgian-style Great House, a private offshore island where the mysteries of the Orient unfold and now a Tahiti style water villas, all rolled into one.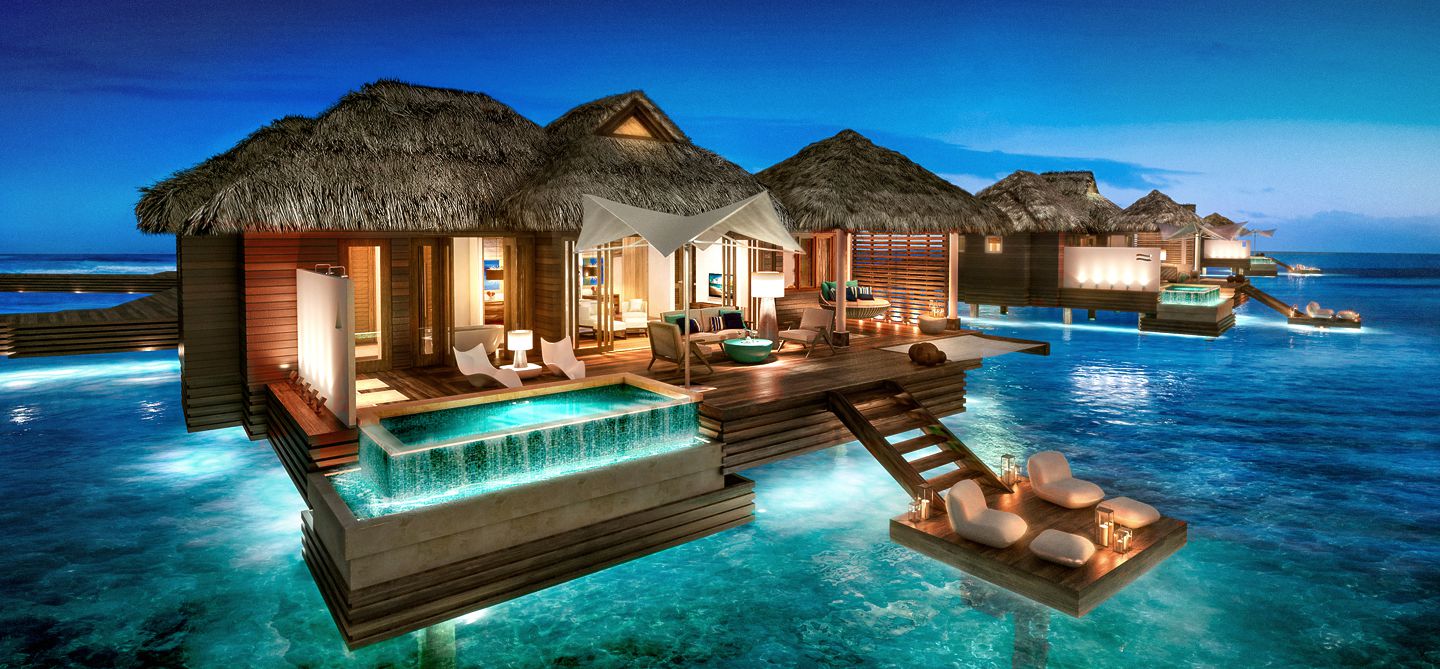 Opening Soon! Over The Water Suites At Sandals Royal Caribbean
These romantic and luxurious overwater bungalows with a private infinity pool, extensive outdoor private space hangs over the warm turquoise Caribbean sea.  Amenities are outstanding.
It is with much anticipation and joy that Jamaica was able to build these French Polynesia style bungalows in the waters of Montego Bay. With the changing tides, hurricanes, sometimes rough water and environmental regulation as an impediment to overcome.  And also you need a quiet location where you'll only hear the gentle waves caressing the shores lulling you to sleep to make it work.
The challenge was met. A unique style of hotel accommodation was added to the Montego Bay Jamaica area.
Amenities Of Sandals Over-The-Water Private Island Butler Villas With Infinity Pool
Opening December 2016 you can now book your stay here.  These villas are intimate and gorgeous with see-through glass floors for you to experience the ocean from the comfort of your luxurious suite. You'll be able to see Jamaica's rich marine life anytime of the day or night.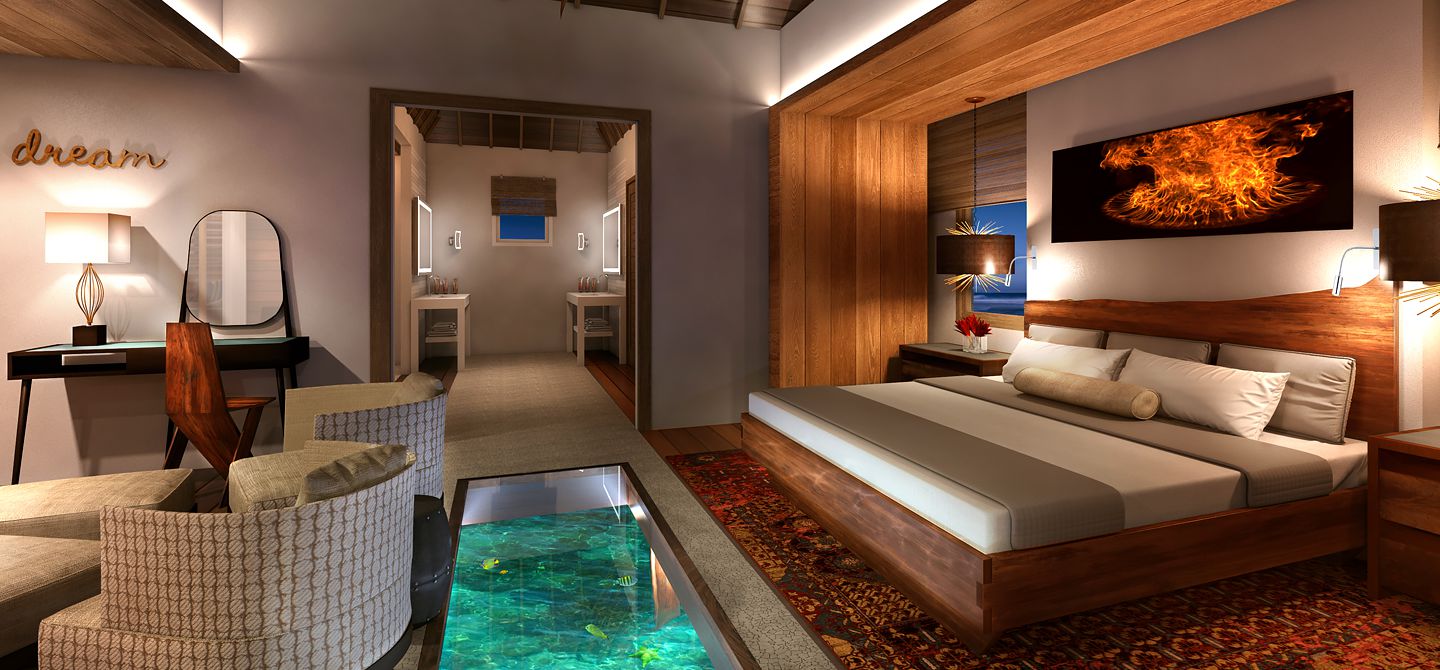 There is a long walk-way from these over-the-water villas that connect to Sandals Resort's private island.
Each villa comes with mahogany king-size beds, a Jacuzzi with outdoor shower and of course your very own personal butler.
Guest at these villas enjoys twenty-four hours room service, and a private water taxi to and from the mainland resort.
Sandals Private Offshore Island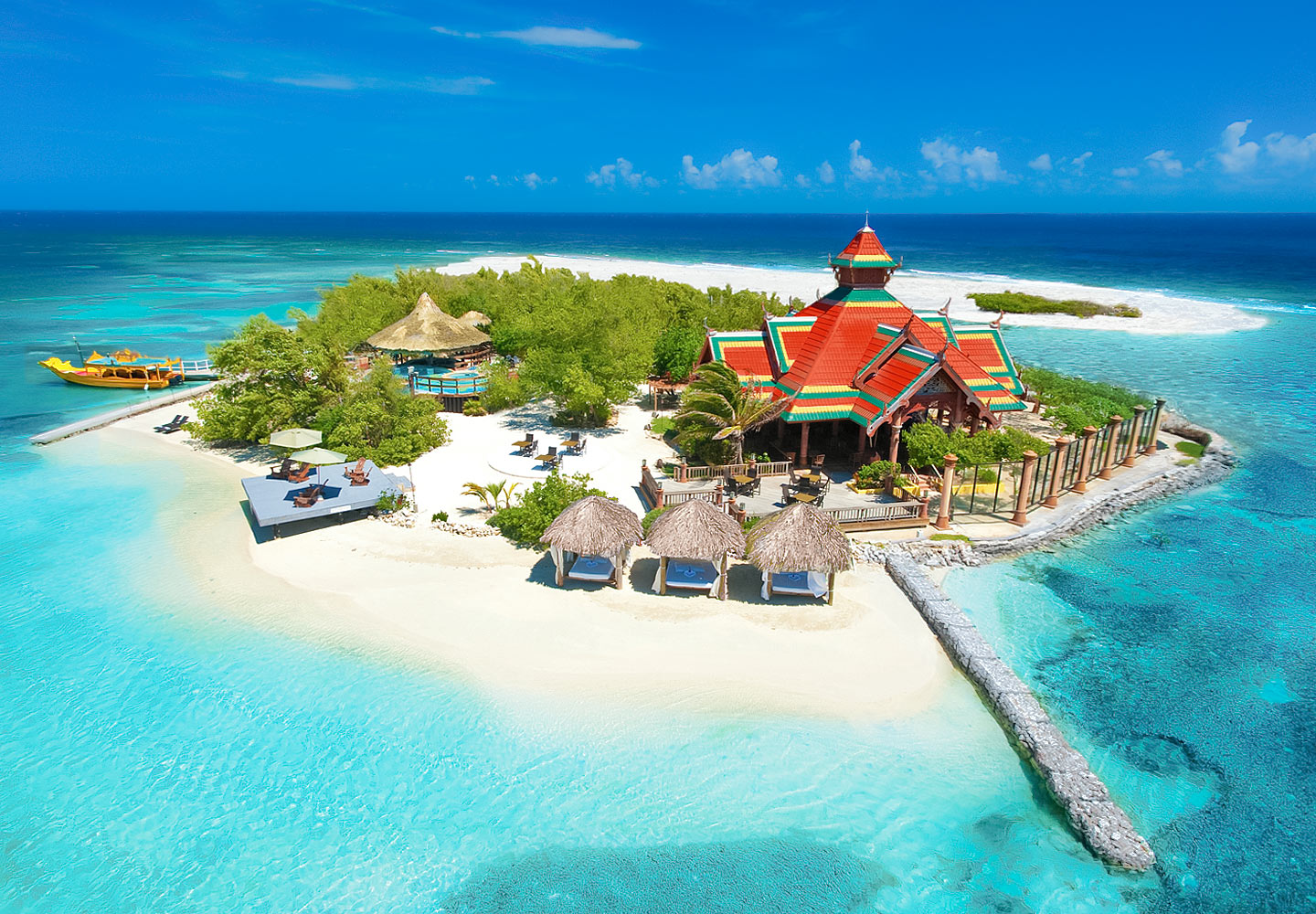 You'll discover authentic Thai dishes on this half mile-long island, that is surrounded by the sparkling sea and getting there is only by riding in the Wayang Doll.  
At the Royal Thai restaurant romance abounds.  It is a one-of-a-kind restaurant.  An innovative Thai fare is offer that you have to taste to believe.
This beautiful offshore island can also be rented for any special occasion.  You'll enjoy the mysteries of the Orient in a secluded natural setting where casual poolside and beachside pleasures can be found, along with chic parties excitement by night.
So booked your vacation today at the
Opening Soon! Over The Water Suites At Sandals Royal Caribbean
.
SRC Georgian Style Great House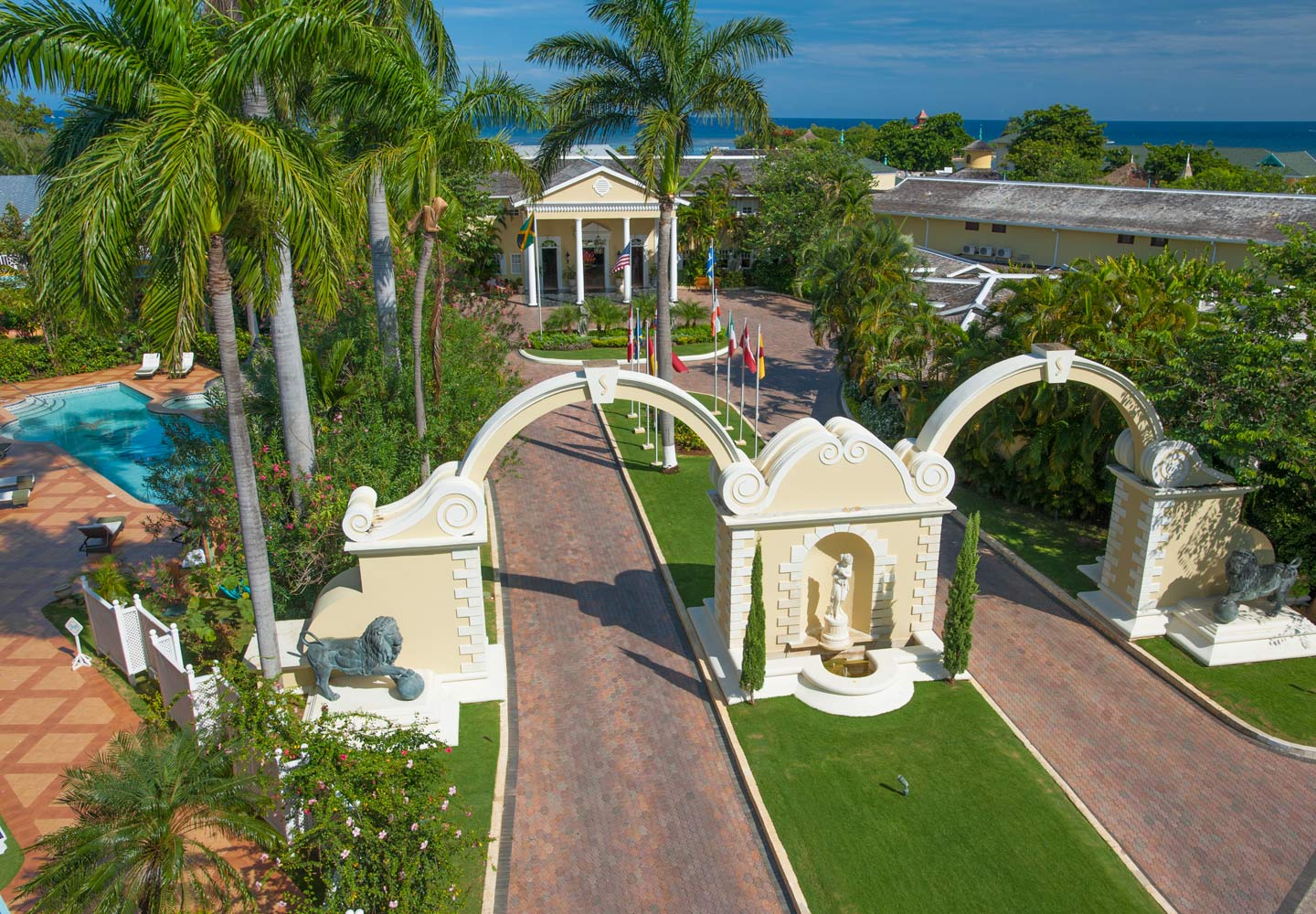 This beautiful Great House is surrounded by manicured gardens and roaming peacocks and is host to the British tradition of afternoon tea.
A fun and rousing game of croquet can also be played here.
Activities And Entertainment At Sandals Royal Caribbean
Everything is included in your vacation at this one-of-a-kind resort.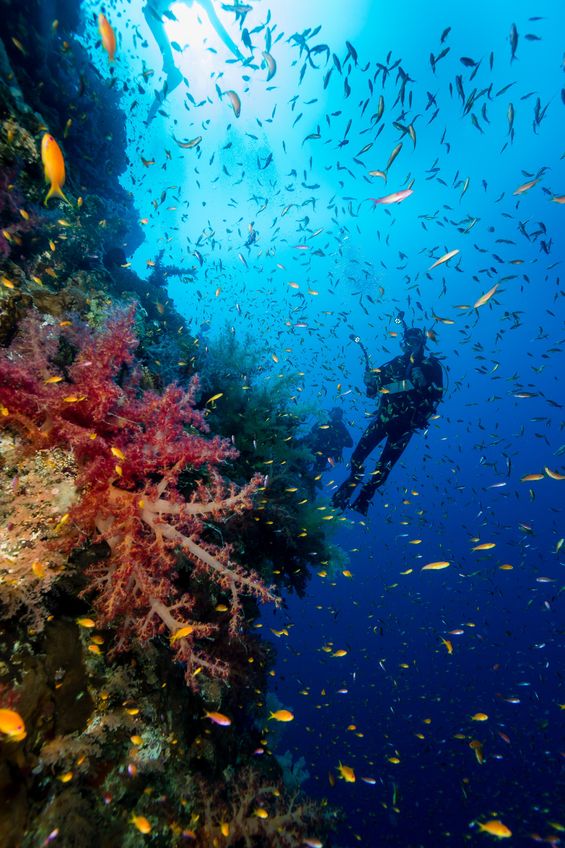 With unlimited scuba diving, snorkeling or just relaxing by the pool.  You can hit the court for a game of tennis.  Also, you'll find yoga or Pilates classes to participate in, or get your workout in at their state of the art fitness center.

Enjoy a Spa treatment to renew your body and stop by within the several intimate areas to relax.
Nightly entertainment is a staple at the resort, with some nights being themed party, talent night or a fun filled beach party.
There is plenty to do here to keep you active or if you like do nothing at all.  It is your vacation to do as you please.
Come enjoy the island's warm hospitality and make your Jamaica Reggae Music vacation a reality at the
Opening Soon! Over The Water Suites At Sandals Royal Caribbean
Return From Sandals Royal Caribbean To Montego Bay Jamaica