Reggae Music History:
The Heartbeat of Jamaica

Reggae music history dates back to 1951 when Jamaica opened its first recording studio ever and the first recorded music was Mento.   Mento was a fantastic combination of African and European folk dances that made us dance.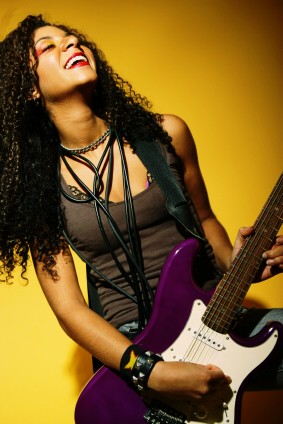 Jamaica became a paradise of some peppy rhythms. Especially when disc jockeys brought out the real charm of this music.
1960 The New Reggae Beat
In 1960 the Kingston area embraced and celebrated reggae music.
The town's local bands started playing reggae music from musical combination of pan-African beats, American R&B and the other Caribbean island's tunes that had drummers emphasizing on the afterbeat.


The beat where the 2nd as well as the 4th beat came almost together using a piano and a guitar as the bass remained with the walking quarter tones, the whole concoction was termed as Upside-down R&B.
Ska And Rocksteady
Soon this Upside down R&B came to be known as Ska.
Over time the beat of Ska slowed, while the brass sound was lost.
This resulted into another variation called Rocksteady, a form of music created using less number of musicians but more number of harmony vocals.
1968 Reggae
In 1968 the influences of Africanism and Rastafarian along with existing social and political unrest in Jamaica gave rise to the authentic reggae that you listen to today. 
The beat is a little slower and not sounding like Pop music, because of the addition of a 3rd beat.
International Release of Reggae
An independent brand, named Island, located in the UK, distributed reggae music records throughout the UK in the 1960s.
However reggae became widely known in the UK only when Al Capone by Prince Buster was released in 1967. This started a short but crazy dance style.
During these times Jamaican music was associated more with our ghettos and often with gang violence.


This changed for the better when Jimmy Cliff came with his melodious Wonderful World Beautiful People in 1969 and reggae was now associated more with love and peace.
Rudolph Redwood
This Jamaican disc-jockey, Rudolph Redwood, began recording a lot of instrumental songs of several reggae hits.


He experimented with them in his own dance club and this further boosted the ever increasing popularity of reggae music.
Reggae Music History
Finally reggae music became unimaginably popular with excellent songs composed or sung by Bob Marley.
Bob Marley music was revered and also as a hero figure, in the classic mythological sense.
His death came at a point when his vision of One World, One Love that was inspired by his belief in Rastafari, was just beginning to be heard and felt.
With his influential and inspiring voice heard on this CD and especially in such songs as Stir It Up in 1972 and No Woman No Cry in 1974.
Return from Reggae Music History to What Is Reggae