Ocho Rios Tours

Exceptional And Exciting
Ocho Rios tours can have you walking through unique rich and varied landscape to do some bird-watching, or a downhill bicycling tour - no pedaling - through scenic rural Jamaica, a challenging ride down the White River on a raft that includes a swim in the cool mountain waters of Jamaica.  River tubing, zip lining, play with dolphins, dogsledding, jeep safari, mountain to river bike adventure or tour a plantation, just to name a few.
All yours to choose and they are always new and very exciting tours in Ocho Rios being advertised. So when some friends of ours were visiting we decided to drive over to Ocho Rios for a couple of days and join in on some of these tours.
We were not prepared for such an invigorating menu of quality tours that can be enjoyed when you are on a Jamaica reggae music vacation.
Zipline Canopy Tour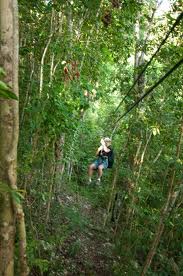 This is the ultimate adrenaline rush and not for the faint of heart and a must for the thrill seekers.  You are hooked up to lines and then zipped from platform to platform through the trees and forest, over rivers and down mountain sides.
I accompanied some friends that were visiting Ocho Rios Jamaica but did not go on this tour because I happen to be one of those fainthearted people.  They had a great time, screaming, laughing having the time of their lives. 
Their joy was so contagious that I made myself a promise that I'll be one of those people daring to be adventurous the next time I return to Ocho Rios.


It is a different level of excitement.
Dolphin Tour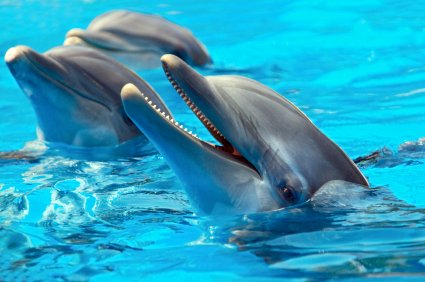 On this Ocho Rios Tours you get to swim, touch and play with these amazing dolphins.
Included in this tour is snorkeling with stingrays, feeding sharks and meeting some exotic birds and reptiles on the jungle trails.
Dogsledding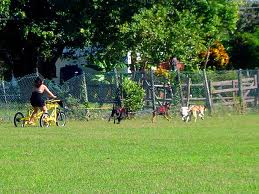 Be prepared for the ride of your life, you are going to love it. The Dogsled Experience is unique and relatively new to Jamaica. And just a reminder there is no snow here. Just reggae music, beach and lots of beer and rum punch.
But you will enjoy this unique five seater Buggy drawn by beautiful strong dogs. They will have you shouting Gee Haw and Hike Up going through some of the most beautiful Jamaican countryside.


And you dog lovers can help the Musher feed the dogs some treats and give these beautiful dogs lots of love.
Dunn's River Safari Tour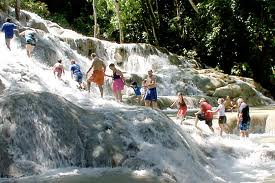 This is really a cool tour where you get to see the hundreds of ferns that line Fern Gully and some of Ocho Rios lush landscape.


Next you get go to the highest point in Ocho Rios that is called Murphy Hill.  And it is high, it is around two thousand feet above sea level where you get to see the whole area and practically all of the surrounding countryside. On a clear day you can even see Cuba.


Of course you cannot visit Jamaica and not climb Dunn's River Falls. It is just unheard of.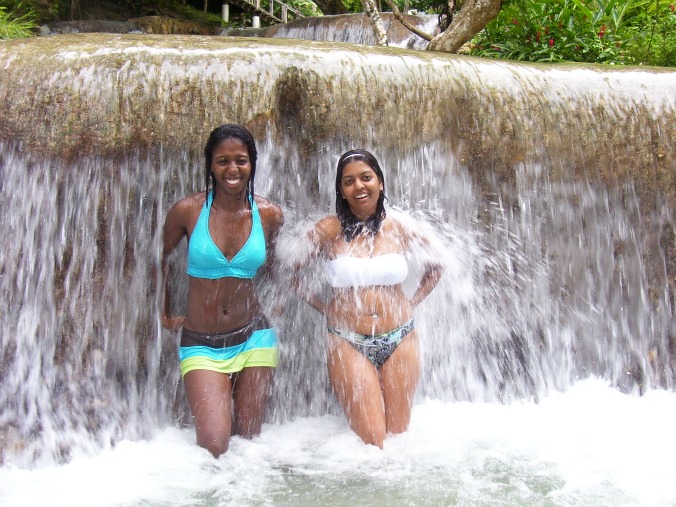 Dunn's River Falls
My Daughter And A Friend
The highlight of this tour is climbing the 600 foot cascading waterfall of Dunn's River.
Other Great Ocho Rios Tours
There are so many more tours to be enjoyed in Ocho Rios. Here are some of my other favorite Ocho Rios Tours to enjoy when you come to visit and they are ATV Safaris, Horseback ride 'n' swim and River Tubing.

Here is a beautiful picture of a ATV Safari.

Tour Groups
I must tell you that there are quite a number of tour groups that your hotel will recommend.  But, one of the most well known tour group is the Chukka Caribbean Adventures Tour. They will not disappoint you.


Come visit Jamaica and dare to be adventurous...
Ocho RiosTours
A great way to know an area is by going on tours. Include a picture and tell us about your favorite Ocho Rios tour.

Tell us if it was a guided tour or one you did on your own.

Do include your pictures.
Return from Ocho Rios Tours to Ocho Rios Jamaica