Exciting Jamaica Ocho Rios Jazz Festival Extravaganza

Ocho Rios Jazz Festival is held every year and is an electrifying experience for all who attend.
For years this festival has been highlighting the cultural heritage of Jamaica and showcasing International, Jamaican and Caribbean jazz musicians.
Along with awe-inspiring poetry, fashion and rhythms of Jazz in Ocho Rios Jamaica.
History Of Jamaica Ocho Rios Jazz Festival
Jazz festival was initiated in 1991 as a one day event, founded by the popular musician and journalist, the late Sonny Bradshaw, that went on to become an eight days extravaganza.
Originally, the purpose behind this event was just to present Jamaican music to locals and for our tourists in a more family atmosphere to enjoy.

Somehow it proved to be a great way to draw more tourist to Jamaica.  Enhancing the tourism industry and at the same time introducing Jamaican jazz art to the world.
The festival gained popularity in only a matter of a few years and is now considered one of the main yearly highlights of Jamaica.
Exploring The Inside Of Jamaica Jazz Festival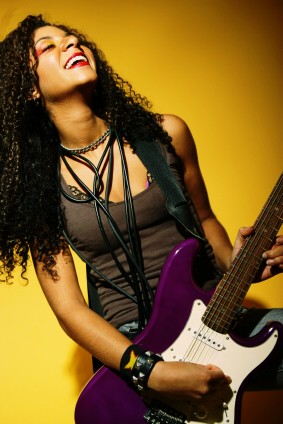 Jamaica Jazz Festival has now developed into a national event for Jazz musicians, composers, and singers wanting to showcase themselves.
It has promoted Caribbean and International Jazz artists and also helped establish the Jazz Hall of Fame which enlists great names like Jasper Adams, Oliver Jones and several others.
Every year the sizzling festival welcomes thousand of locals and tourists alike in June.  Most of the resorts in the area provide guest with tickets and dates information.
If you are staying in Kingston, Negril and Montego Bay there are exciting events planned there during the festivals days of June.
Sightseeing: The Fun Part
The concerts are arranged sequentially covering all major places of Jamaica forming a total of more than thirty events.  And, amenities at Ocho Rios Jazz Festival include all the fun stuff Jamaica is famous for.
Great way to spice up your vacation enjoying a whole week of day and night party and entertainment.



A cozy atmosphere perfect for families, singles and couples alike.



A food court where you will be served delicious Jamaican and international cuisine.



Opportunity to enjoy pure Jazz and blues live in adorable weather conditions.



Varied range of drinks including wine, non-alcoholic beverages and soda.



The best of Caribbean artists and performers from all over the islands performing at the concert.
Recommendation For Tourist
Venue and other arrangements for the show are planned months before its launch. So before making traveling arrangements get final details from event organizers, or through
Jamaica Tourism office
where you will be further guided towards event management services.
This increasingly popular event is not only exhilarating entertainment for you, but, is also an excellent way to preserve Jamaican art and cultural heritage.

Blending music and food and fashion, the Ocho Rios jazz festival is an amazing entertainment event which should be of top priority on every Caribbean traveler's bucket list.
Return From Ocho Rios Jazz Festival To Ocho Rios Jamaica