Montego Bay Marine Park An Underwater Fun Adventure


About a 100m deep and 15km wide, is the Montego Bay Marine Park, built in the Caribbean Sea, is the best underwater adventure you will enjoy in Jamaica.  The beautiful and shimmering turquoise waters of Montego Bay are gorgeous to see both above and below the surface filled with coral reefs, rich flora and fauna. 
A first national preserve in Jamaica which opened to visitors in 1992, Montego Bay Marine Park is all about exciting adventures and educational activities for you.
Overview Of The Marine Park
Montego Bay Jamaica, the heart of emerald waters, rich music, a vibrant culture and many holiday tours, is regarded as one of the top tourist destinations in the world.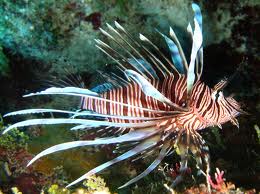 The Marine Park is considered as one of the prominent landmarks and hotspots in Montego Bay and because of it being a completely underwater excursion, it is regarded as the most popular water based activity for all ages.
The park maintenance, water quality testing, injured sea life rescuing, fish and coral evaluations and numerous other marine science operations; are carried out and monitored under control of national authorities.
Learning And Research Tours At The Montego Bay Pier One Marina
If you decide to do an educational tour you will highly benefit from programs specifically arranged for learning about the variety of underwater flora and fauna in the coral reef.

You'll receive plenty of useful research and learning materials, see slide shows, videos and references from the Park's headquarter in Montego Bay Pier One Marina.  You can find help on enlisting in glass bottom boat tours and hiring professional guides.
For ecology learners and environmentalists, this Marine Park is of utmost importance as it's the home of three of the most valuable ecosystems, coral reefs, mangroves and the sea-grass bed.
Divers And Snorkeler's Paradise in Montego Bay
Snorkeling and scuba diving fans will be bedazzled by the attractions in this park.
Known as snorkeler's paradise, the Marine Park in Montego Bay houses dozens of underwater attractions like varied species of tropical fish, rainbow colored sponges, underwater creatures, wall reefs, tunnels, wrecks and spectacular coral reefs.
Tour arrangement and other requirements are handled at almost all hotels and resorts in Montego Bay, Jamaica and surrounding areas.
I am not a diver or even a strong swimmer and I still enjoyed the tour immensely.  You will find great support from the experts team members at the Marine Park in case you are not an experienced diver.
A Diverse Ecological Oasis At Montego Bay Marine Park
Just like Florida's Everglades National Forest, Montego Bay Marine Park is helping to save marine culture and providing awareness among public through its educational programs.
Besides being an equally interesting sport of educationists, marine biology researchers, families, children and young people, water lovers and divers, the park also offers training sessions for fishermen which is helpful in their skill development and ultimately provides new areas of employment.
Also this marine park is home to dolphins, mangrove forests, white beaches, glittery waters and bewildering underwater beauty, is surely a holiday experience not to be missed.
Return From Montego Bay Marine Park From Montego Bay Jamaica