Montego Bay Airport

Your Gateway To A Jamaica

Reggae Music Vacation



Montego Bay Airport is one of the busiest and most popular airports, and is your gateway to the fascinating Caribbean island of Jamaica. Also known as Sangster International Airport. This airport is the most innovative and modernized airport in Jamaica with an annual arrival and departure rate of over nine million passengers.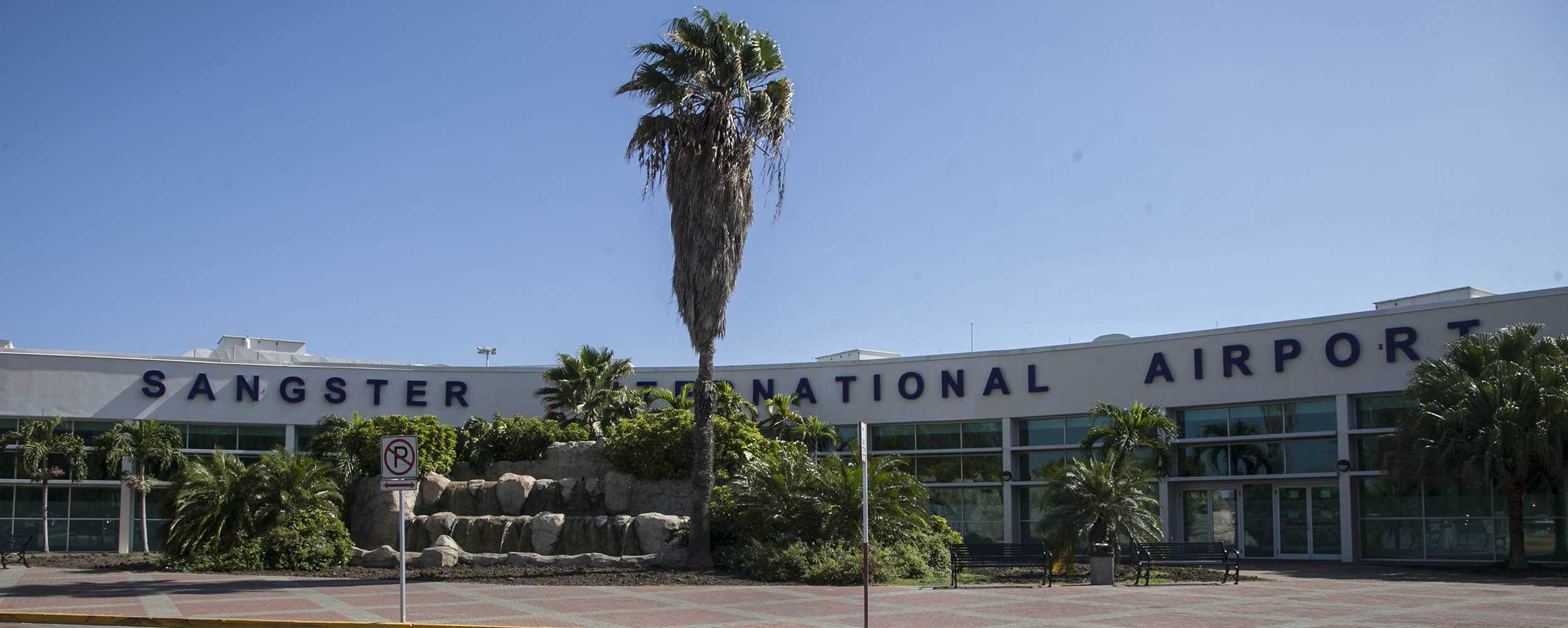 Also Known As Montego Bay Airport
With such an overwhelming figure and the staggering size of the structure, the Montego Bay Jamaica Airport is surely to be a crowded place filled with enthusiastic travelers, both local and tourists.
Food And Shopping At Montego Bay Airport
Montego Bay Airport welcomes its visitors with a wide variety of delightful choices in dining and shopping.  There are four full service and thirteen quick service dining options serving many continental, Jamaican and traditional dishes and beverages.
You can also try some of the popular Jamaican snacks, Ting soda and great Jamaican Blue Mountain coffee.  If you arrive during lunch or dinner hours, do not miss the famous Caribbean grilled beef, pizza and cocktails.
For shopping enthusiasts, there is a grand range of shopping amenities.
At the airport there are a total of thirty-six stores and kiosks, nine of which offer duty free concessions and twenty-seven offer specialty retail concessions on designer brand accessories and Jamaican art and craft.
Need A Place To Stay?
If you prefer spontaneity and have not planned your stay, (not recommended) then after your customs clearance you can ask to be guided by Customer Care Representatives.
They will guide you to the Ground Transportation Hall where an assortment of hotel booking offices are located including those of Sandals, Ritz Carlton, Holiday Inn, Half Moon and the Couple Resorts.
If you prefer to stay somewhere else, you will find several hotel and resort agents at the exit who can in turn further guide you on your stay options.
However, it is always advisable to make your stay arrangements beforehand, as this will give you much more time and peace of mind for enjoying your holiday in Jamaica to its fullest.
Car Rentals And Taxi Service
Plan on exploring the unrivaled beauty of this Caribbean island?  The extensive highway network can be your guide for travel and a rented car is one of your best method of doing so.
You will find a number of car rental companies at the Ground Transportation Arrivals Hall including Jamaica Car Rental, Island Car Rentals and Sunbird Car Rental and more.
You can visit their websites for rates and services.

Also, there are two taxi companies operating at the airport and they are JUTA and JCAL. Both companies share a common Authorized Airport Taxi desk located outside the Customs office.
Other Services At Sangster International Airport
Montego Bay Airport is massively built and has many amenities for your ease of travel.  Below are some highlights:
Flight Arrival and Departure Information Service



Hotel Shuttles to and from most of the popular hotels and resorts in the area.



Counters for customer care.



Wi-Fi hotspots throughout the airport, internet, fax and photocopying facility.



24 hour Lost and Found office.



Currency exchange offices with electronic boards displaying the daily currency rates.



24 hour Nursing station.



VIP Lounge.



Smoking lounge.



Parking area (for both short and long term parking)
Here is a helpful map of the airport, especially if traveling to Jamaica for the first time. You can download and print copies of the terminal maps or view them online at
official Sangster International Airport website
.
Return From Montego Bay Airport To Montego Bay Jamaica