Jamaican Artifacts And Their Stories

Jamaican artifacts tells you a story of a previous tribe of people and a bygone time that also appeals to your imagination. Here you'll find sites of great historical importance. Like Port Royal and its destruction by earthquake - a favorite spot of a famous Buccaneer, and of the first inhabitants of Jamaica the Tainos.
These artifacts are part of our Jamaican art treasure.
History Of Port Royal Jamaica
In the late seventeenth century there was a town of approximately sixty acres named Port Royal, owned by the Spanish, and grew through trade for over a fifteen year period.  During this time period this town was also being enriched by the booty of the buccaneers lead by the famous Sir Henry Morgan, who arrived in Jamaica with the English army.
This town was known for its lavish social life, its many taverns, brawls and other activities that was considered inappropriate to society as a whole.
It was called the "wickedest city on earth".
Port Royal Earthquake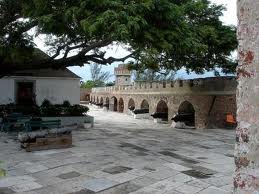 Port Royal
In 1692 Port Royal had a catastrophic earthquake that swallowed two-thirds of the landmass.
Port Royal never recovered from that earthquake to its mercantile prominence. Instead it has provided us with artifacts, a look back as one would say, on how the earlier inhabitants lived.
Jamaican Artifacts
This rebuilt church, St Peter's Church, now occupies an area where buildings were wrecked in the earthquake, contains several fine commemorative art where you will find exquisite communion plates said to be a gift from Sir Henry Morgan.
In the same area you will find ancient tombs.  Of great interest is the tomb of Lewis Galday, a Frenchman who they said was swallowed up by the earthquake and within seconds of being swallowed by the earth, an eruption spat him out into the sea, from there he was able to get to safety and lived for another forty-seven years.  He died in 1739.
Jamaican Taino And Their Artifacts
Tainos Painting
Then you had the Arawak Indians, now known as the Taino, that also lived in the area, who came originally from a region in Venezuela and arrived in Jamaica via the Dominican Republic.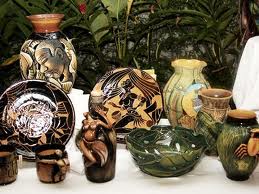 Tainos Painting
The Jamaican Taino were painters with paintings on cave walls, and also master carvers, producing many exquisitely carved artifacts, that consists of the many items they used daily, such as combs, plates, wine glass, cups, red clay pipe, and low ceremonial wooden stools.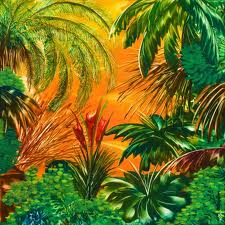 Tainos Painting
It is said the Taino history is one of harsh enslavement, and almost extinction, by the Europeans that landed in Jamaica. But some escaped into the mountains to co-exist with the Maroons.
The National History Museum Of Jamaica
At this present time there are two small museum containing Jamaican artifacts recovered from the sunken city of Port Royal that will appeal to your imagination with their stories and survival.
This museum also have charts, books and letters showing the beautiful penmanship of that period.
Thanks go to
The Institute of Jamaica
for their preservation efforts so that the stories of Port Royal will live on.
Have A Jamaica Story To Share?
Do you have a story about Jamaica you'll like to share? Share it!
What Other Visitors Have Said
Click below to see contributions from other visitors to this page...

Who Is A Historian? Not rated yet
A person who writes or studies history. Jamaica Reggae Music Vacation Response: Thank you Karla for your question, and a resounding Yes …
Return from Jamaican Artifacts to Jamaican Art