Jamaica Travel With Kids

On your summer trip to Jamaica travel with kids, family and friends to enjoy the charms of one of the most beautiful places on earth. The picturesque beauty of Jamaica not only captivates adults and couples but also is a fun escape for kids.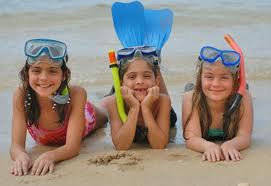 The reggae music, warm weather, attractive beaches, crystal blue water, tasty food and so many adventurous activities are ideal for your children to have a memorable summer time when you travel to Jamaica.
To make yours relaxing and your Jamaica Travel with kids dream vacation even more exciting here is almost all the information you'll need to know.
Things To Pack On Your Jamaica Travel With Kids
Everybody wants their vacations to be hassle free. So when you are traveling with kids it is mostly difficult to remember all the important little things. Here is a brief check list that will help you on your Jamaica travel with kids.
Prepare a first-aid kit in which you should include all prescription medicines of your child, sunscreens with high UV protection, antibiotic creams, anti-itching creams, pain killers and fever medications. It's also good to consult a doctor for further medicines you may need to carry if you or your kids suffer from any allergies or illness.



Be simple with selection of clothing for your children. Comfortable cotton clothes, few pairs of socks, caps, sun googles, a pair of water shoes and swimsuits are essential items to be included in your packing list.




Games and playing items are also good to carry. You can also purchase toys from the duty free shops in Jamaica. Depending on your kid's age you should also carry story books, coloring books, crayons, playing cards, colorful buckets and sand shovels. You can carry your own snorkeling and diving gear or you can purchase or rent on the beach.



Pack some of your kid's favorite sweets, chips and snacks with you.. But you'll also find plenty of food items that your kids will love in Jamaica, especially our famous Caribbean fuzzy drinks.



On your Jamaica travel with kids be very careful about sun exposure you can get sun burn easily. Also keep an eye on small children when on the beach or while enjoying water sports. We want you to be safe and returning to Jamaica again and again for more family vacations.
Family Resorts In Jamaica
Jamaica is a stunning place with lots of family friendly resorts and hotels. Most of them offer all-inclusive packages that will cover all your room, dining and entertainment costs.
Start planning and book your family vacation now with this special and limited time offer.
Beaches Resorts are known for their rooms which are very comfortable, beautifully decorated, airy and also equipped with all the necessary household items that you'll need.
The Ultimate Family Vacation Begins at Beaches Resorts in Jamaica!
Beaches Negril Resort and Spa - This is one of the top places for staying on a family vacation. The resort has spacious and comfy rooms with a number of indoor and outdoor activities for you and your children. Amenities include television, Internet, hairdryer, gaming arcade, fitness center and babysitting service is available.

And while your kids are enjoying children camp you can book this special spa service that is only available for a limited time. Get 1 Night Free plus save up to 55% and a $150 Red Lane Spa Credit at Beaches Negril Resort & Spa



Beaches Boscobel Resort And Golf Club - Another great place that kids will love. It is not too big and very intimate. You and your kids can enjoy from among the many water sports and adventurous activities.

Boscobel Resort also has a kid's camp where exciting sports and activities are arranged especially for your kids. Luxurious rooms and suites are available that are fully equipped with amenities your whole family to enjoy.

Experience the Caribbean's most exciting waterparks at Beaches Resorts!




Slides at Beaches Boscobel Resort And Golf Club




Ocean Edge Resort - It is a perfect destination to stay on your Jamaica travel with kids. If you love pristine beaches you will be amazed by the scenic surroundings of this resort.

Ocean Edge is located in Negril, which in itself is famous for its spectacularly beautiful beaches. Your kids will enjoy plenty of adventure sports and games in the kids area while you relax in the warm sunlight or indulge yourself in one of these adventurous activities like para-sailing, scuba diving, jet skiing, etc.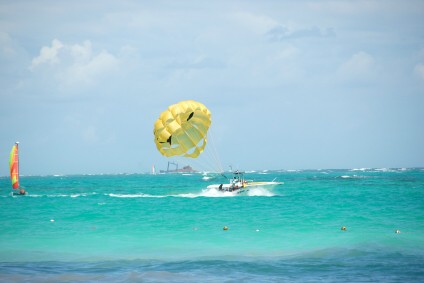 Jamaica is a wonderful haven for leisure travelers from around the globe.  A perfect getaway from routine life, it has everything to offer you or everyone of any age group, and has to be experienced to truly grasp the spirit of fun vacationing.
Once you've felt the warmth and the depth of beauty of the island of Jamaica, you will know for yourself that there is no vacation like a Jamaica reggae music vacation.
See you on the beach....
Write Your Most Enjoyed Activities In Jamaica
Give us a review of your most enjoyable activities in Jamaica?

Was it as you expected or even more? Share it!
Return From Jamaica Travel With Kids To Travel To Jamaica