The Best Jamaica Travel Deals
For You To Enjoy
There are many Jamaica travel deals for those looking to escape to the most exotic holiday destination in the world and want to find the best available packages.  While planning your vacation, you should research the packages offered by hotels and airlines alike that may help to reduce your expenses drastically.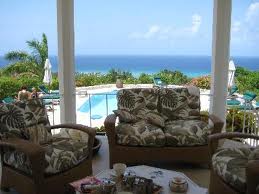 From airfares to preparatory expenditure, vacationing can turn out to be a bit more than what most budget allows, if not planned properly.
This idea has lead to the belief that vacationing is the pastime of only the rich, which is untrue. If planned and researched, traveling to Jamaica can turn out to be quite inexpensive and well within your financial budget.
We have done the work for you, so we have outlined a hassle and financial-worry free vacation that will help you to choose the right Jamaica travel deals and discounts that meets your budget and peace of mind.
If you are planning your Jamaican vacation then you should already know your budget and the necessary documents you'll need to travel to Jamaica.
The Best Jamaica Travel Deals
The following are just some of the best travel packages and deals you can get from resorts for your getaway to the land of white sandy beaches and glistening waters:
Negril Beach Club Resort
Very affordable
Negril Hotels
for couples and singles. These condos are situated on the beach in Negril with an outdoor pool, a spa tub, fitness center, tennis court, poolside bar and bar/lounge and a gift shop.
It is beautiful, clean and private. Negril Beach Club Resorts is not an all-inclusive resort but breakfast is available for a surcharge.
All rooms have coffee and tea maker, cable television, air conditioning, complimentary internet access.  Also this hotel does not have accessible features.
From this location you are near to Kool Runnings Water Park, Negril Hills Golf Club and Negril Lighthouse.
An exceptional priced Jamaica Travel Deals budget package.
The Palmyra, A Solis Resort & Spa
This five star
Montego Bay Hotels
is located at the dream destination, Rose Hall Montego Bay, offering exclusive services to families, couples or for honeymooners.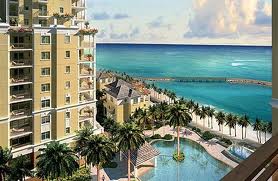 You are surrounded by sixteen acres of natural beauty of the Caribbean sea and the mountain side.
Each villa, penthouses or suites comes with garden or full ocean views, private butler services, and lots of amazing amenities for your enjoyment.
And of course a kids program.
These enchanting accommodations starts at $287 per night and costs $870 for a three day stay, with airfare included.  These prices are subject to changes.
A 'Five Star' tropical elegant Jamaica travel deal.
Located on the beach in Montego Bay, close to a couple of golf courses including Half Moon Golf Course, White Witch of Rose Hall Golf Course, and Cinnamon Hill Golf Course.  Six miles from Sangster International Airport this four star Jamaica resort is smoke free, features both all-inclusive and room only rates.
All-inclusive packages include meals and drinks at onsite dining establishments and a good number of sports activities.

With a children's club for your little ones you'll find that this is a beautiful and luxurous spot for couples and families alike.  Recreational amenities include a complimentary waterpark with a lazy river and a waterslide as well as three outdoor swimming pools.
Also for your enjoyment you'll find a health club, a hot tub, sauna and a steam room and a full service health spa that offers body treatments and beauty services.
Complimentary shopping center shuttle is provided for you, their guest.
Here is a treat I am sure you'll like to know.  You may request in room messages, hypo allergenic bedding and wake-up calls.

Rates are reasonable and includes airfare and transportation expense to and from the resort.
Know When To Go
Jamaica, in off-peak season, has the best travel deals to offer and this is the time when it can prove quite inexpensive to travel.
June to November and September to October, specifically have the best Jamaica travel deals, as this is when travel to the jewel of the Caribbean is at its minimum and hotels and resorts are trying to bring in as much business as they can.
You can capitalize on this and plan your vacation during these months. Not only do you greatly cut down on living cost but also get to save hugely on airfare, as off-peak season flight tickets to Jamaica cost way less than what they do in the peak season.
Identify Things That Gobble Money
The biggest two expenses when going on vacation are getting there and accommodations.
Many hotels and resorts all across Jamaica offer all-inclusive packages that cover your room, dining, entertainment, non-motorized water sports and tipping costs.

Finding and signing up for such an all-inclusive Jamaica travel deals package offering discounted rates on all things is just what you need to cut down on the cost of your stay.
When researching for the best Jamaica packages look for the things you want to enjoy the most. For example, if you want an adventurous vacation you should look for excursions and water sports in your all-inclusive package.
If you prefer a more relaxed and quiet time with your partner or friends than you should look for packages that emphasizes spa, massages and other forms of relaxation.
In this way you can best choose a package more in line with your needs.
Also most of these all-inclusive packages covers travel expenses like airfare, allowing you to get discounted tickets to travel to Jamaica.

Do Your Jamaica Research
You will have to research for the best deals and lowest ticket prices online, which is the best and smartest way to do this. This allows you to easily compare prices with some online search engine, with some online sites also having a 'Chat Agent' available.
If for some reason you are unable to do the research yourself, I highly recommend that you contact a travel agent to help you plan your trip.
Return From Jamaica Travel Deals To Travel To Jamaica