Your Unique Jamaica Negril Wedding

What could be more romantic than having a Jamaica Negril Wedding.  You having the most memorable and happiest day of your life amongst dazzling sunsets, ivory beaches, and glistening waters right beside lush green gardens with your loved ones.
Say your 'I Dos' at one of the world's most beautiful naturally preserved places offering a serene backdrop for your fairytale wedding ceremony.
Destination wedding are a great way for your family and guest to really get to know one another.  When you relax and have fun, go to dinner and dancing for a couple of days with a group like this, you sometimes form long lasting relationship from these types of events.  This type of friendship usually is not developed when you only attend a wedding for a couple of hours on an evening.
I have attended destination weddings where we had a very good time getting to know the area and formed strong friendship with some of the guests.
Why A Wedding In Negril Jamaica?
Are you looking for an unique and tropical romantic vacation wedding, then Negril beach Jamaica is your perfect pick.
Imagine the soothing sands under your bare feet..
comfortable trade wind sea breeze and a crimson gold sky brushed magnificently with Negril's sunset on your wedding day!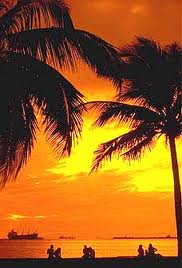 Not only this, but Negril's wedding plan can be truly affordable with a number of resorts offering a variety of wedding and honeymoon packages.

You will also find a Jamaica Negril wedding very convenient to arrange as there are plenty of wedding planners and organizers ready to help you out from start to finish.
Planning A Jamaica Wedding
A Jamaica Negril Wedding is the beginning of your new life and a very momentous day for both you and your partner. Here are some useful tips that will help with the planning of your wedding in Negril: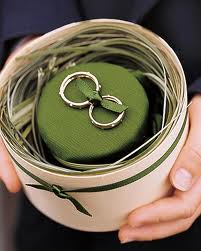 Try to finalize legal requirements beforehand. You will need to apply for marriage license in advance, preferably a week before your arrival. When your license is approved you can then get married.



You will have to provide birth certificate, citizenship verification and other required documents, if applicable.



Spend a good time searching out wedding packages, wedding organizers and also talk with friends or relatives who went to Negril Jamaica to have an idea about prices and budget.



Make your guest list as you'll have to plan reservations accordingly. A vacation wedding could be different than occasional weddings as to figuring out how many guest will arrive, other than those that RSVP. I know that first hand from my daughter's beach Jamaica wedding.



Plan ahead with the bridal consultant and double check everything on your wedding morning.



Always choose the right wedding package. An all-inclusive package that fits your monetary plan and also provides services on all wedding events including legal matters would be the best choice. An ideal package would also cover the honeymoon costs.
Jamaica Negril Wedding - Resorts And Packages
Here are some of the best resorts in Negril that offers unbeatable wedding packages:
Sandals Negril Wedding Package
- The most pristine destination for a romantic escape. You will find
Dream Honeymoons; Destination Weddings at Sandals Resorts!
with luxury vacation suites. Wedding amenities include preparation of legal documents, your very own wedding consultant, marriage official, chic wedding locations to choose from, two-tiered wedding cake, accommodation for the couple, honeymoon package, and wedding gifts for the couple from Sandals resort.
Couples Negril Wedding Package
- Couples offers picturesque wedding locations that can be decorated with exotic themes of your weddings. These
Negril Hotels
, an all-inclusive couples-only resort, is idyllic for getting married and enjoying your honeymoon. Spa for bride and groom, free wedding planning and arrangements, with honeymoon package included, are just some of its spectacular all-inclusive offerings.
Beaches Negril Wedding Package
-
Beaches Resorts is the perfect place to host your WeddingMoon with the whole family!
. With Beaches wedding and honeymoon package you can save a huge amount of money if you are staying for a week or more. From theme designs to honeymoon pictures and videos, Beaches wedding consultants will take care of everything. Basic wedding package includes floral arrangements, preparation of marriage documents, musical accompaniment and reception for your guest along with a Caribbean dinner for the bride and groom.
Negril is one of the best places on earth to say your vows. You will be blown away with all its glory and will always remember the most important day of your life as the most beautiful and romantic one.
Return From Jamaica Negril Wedding To Negril Beach Jamaica