Elegant Couples Ocho Rios Jamaica
At Tower Isle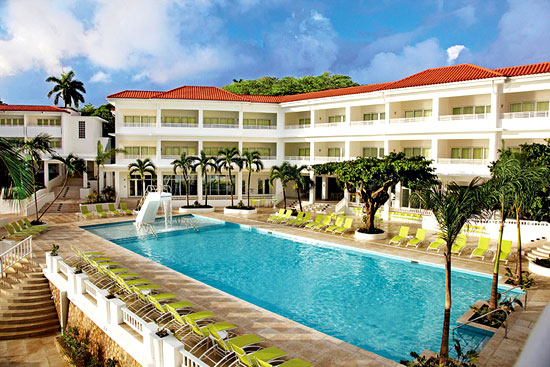 Couples Ocho Rios Jamaica at Tower Isle is situated 8km east of Ocho Rios and is exclusively for lovers. Where couples can slip away, if you so choose, by boat to their own offshore private island to bask in the buff on fine sandy beach, a bar and pool for your enjoyment.
At Couples Tower Isle located in Ocho Rios Jamaica, you will fall in love again with each other and with the magnificent view of striking blue and green paradise that includes the crystal waters of the Caribbean sea.
You can book your
Couples Tower Isle All Inclusive
package here.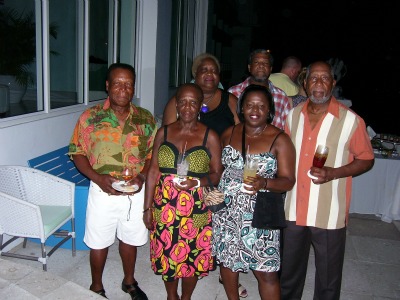 Patrick and I at the Manager's Cocktail Party At Couples Tower Isle, Ocho Rios, Jamaica with my sister, brother-in-law and friends.


Our Wedding Anniversary Celebration
You too can plan your romantic get away and have an intimate dinner, just for two, on the beach. Patrick and I spent four nights at Couples Ocho Rios Jamaica and also celebrated our wedding anniversary by having a romantic and intimate dinner on the beach.
Celebrate any occasion that is special to you here. You too can book your own intimate table on the beach. Just look how beautiful the decorations are.

The Walk-way To Our Table On The Beach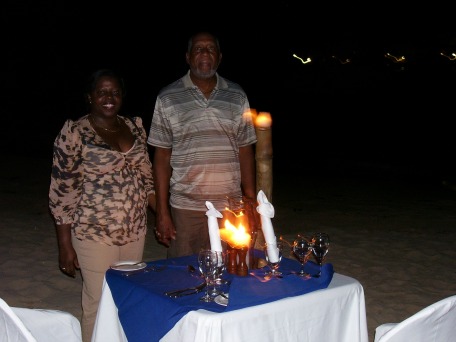 Our Table On The Beach

You can see how beautiful these pictures are of our romantic wedding anniversary dinner on the beach at Couples Ocho Rios Jamaica at Tower Isle.
The candle-light walk-way to our table on the beach, being escorted us to our table, where they presented us with our menu. It was such a lovely and romantic evening.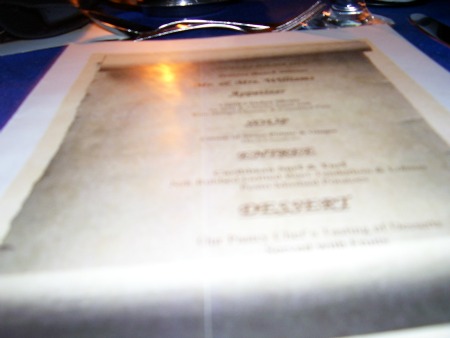 Our Menu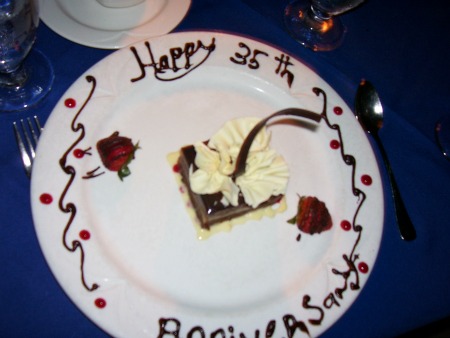 Our Dessert On The Beach At Couples Tower Isle, Ocho Rios Jamaica


You too can book your romantic getaway at
Couples Tower Isle All Inclusive
package here.
Overview Of Couples Ocho Rios Jamaica Resort
Founded by Abe Issa in 1949, Couples Ocho Rios was known then as Couples Tower Isles, and has remained a destination for many prominent personalities including Hollywood actress Eva Gabor, sports hero Joe Louis and Princess Margaret.
This four story resort has two hundred and twelve spacious luxurious suites with oversize Jacuzzis.
Couples Tower Isle All Inclusive
start from as low as US$300 a night and include almost all that Couples Ocho Rios has to offer like room charges, meals, and all major land and water activities.
From an ideal honeymoon destination to a beautiful place for a wedding, a perfect laid back getaway to an absolute adventure. Couples will get everything here to make you fall in love all over again.
A Look At The Amenities
With an incredible classic service and a perfectly set romantic atmosphere, the resort pampers you like no other. Below are just some of the things Couples Ocho Rios Jamaica is famous for:
A totally private and beautiful white sandy beach with many hammocks and lounge chairs. Only guest staying here has access to the beach. The only access to the beach is through the hotel or by boat.



Jacuzzis and whirlpool for you to relax in.



A state-of-the-art arcade/game room with all the latest titles and board and table games.



Many sports and activities, including bicycling, beach volleyball, health club, basketball, with tennis and squash courts and access to a nearby golf club.



Health club and spa facilities to keep you lovingly in shape and relaxed. With yoga classes offered at two different times daily.



Free access to the internet through wired and Wi-Fi hotspots, set up throughout the resort for your convenience.



Laundry and dry-cleaning services, multi-lingual customer service and a gift shop.



All-inclusive packages also include Jamaican style day parties and night shows.



You can plan your very own special wedding arrangements, on Couples private island or choose one of the other packages available at the resort.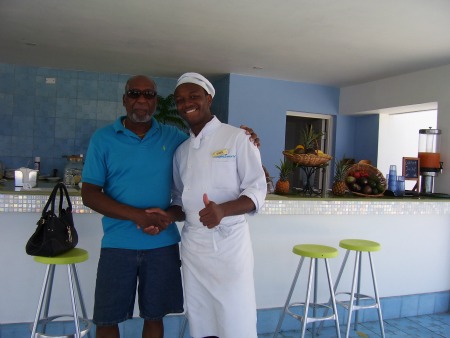 My husband is having a great time at the Veggie Bar. Just steps from the beach you can order juices - made to order and made fresh, along with other snacks.


Room Amenities

Your honeymoon destination includes all the sophisticated room amenities you could ask for, such as being greeted with a bottle of champagne and a half hour long body massage, all free of charge.
All suites comes with television, telephone with voicemail, DVD and fully air-conditioned.
From your bedroom, with king-side beds or doubles, you will experience one of the most mesmerizing views of the Caribbean sea or the mountains from your balcony.
The Dining Experience
At Couples Ocho Rios Jamaica you get to enjoy specialty cuisine rich in taste and exotic beverages from all over the world.  Your dining experience is top class.
The Patio Restaurant - A variety of fresh tropical fruits and juices, pastries, breakfast and lunch is served alongside the beach.
Verandah Restaurant - Order continental and Jamaica cuisine while enjoying the idyllic vistas of the ocean.
Calabash Restaurant - Exotic Jamaican cuisine is served in an open air environment.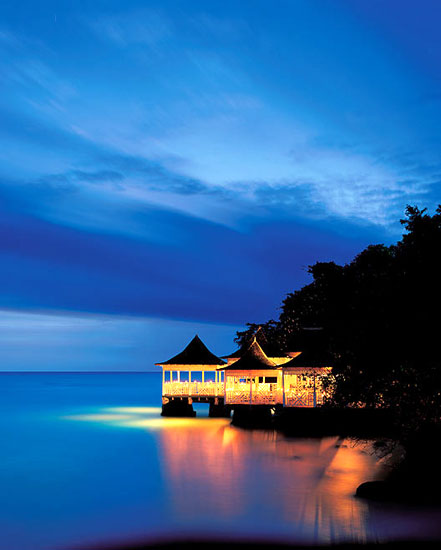 The Beautiful Bayside Bar at Couples Tower Isle
Bayside Restaurant and Bar - Set over the ocean with the best casual pasta specialties served in the area.
Le Gourmet Restaurant - Exquisite Fresh cuisine with a made to order menu.
Other than the resort's swim-up bar and the one at Bayside, these are the following bars serving drinks around the clock.
Beach Grill Set on the beach with an amazing array of cocktail choices available.
Private Island Bar - Located on the resort's own private island the bar gives a feeling of seclusion and comfort.
Piano Bar 
- Closing when the last couple retires, the bar serves the best cocktails and beverages.
A Haven For Romance
Couples Ocho Rios Jamaica is truly an excellent and exotic destination, letting you have the most amazing time with your partner in a secluded and romantically created atmosphere.
So book your
Couples Tower Isle All Inclusive
package here.
The sparkling white sand and turquoise blue waters will make you indulge with each other with the passion that brought you together.  Couples come here looking to spend some good time together on a holiday, renewing their spirit and romance.
You will leave with more than a holiday experience, you leave with memories to last a lifetime.

Your Favorite Ocho Rios Hotels
Thanks to the great service, the activities, the hospitality, or perhaps the food at this super special Ocho Rios hotel. You had an unforgettable time.

Why not share it with my other worthy visitors! They'll truly appreciate it. It's easy...
Return From Couples Ocho Rios Jamaica To Ocho Rios Jamaica