Inimitable Christian
Reggae Music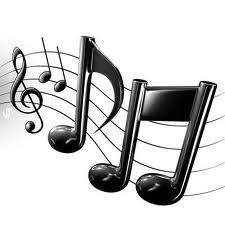 Gospel Reggae also known as Christian Reggae Music is among the fastest growing sections of reggae music in Jamaica.
You may ask what is reggae? It is more like a homecoming as so many varieties of music that had an impact on Ska, Rocksteady and reggae music all having their roots in Gospel.

Several songs such as The Rivers of Babylon by Brent Dowe, Shadrach, Abendego and Meshach by Justin Hinds and the Dominoes, the Melodians, The Tree of Life (We Are Marching On) by Stranger Cole and Ken Boothe and Oil In My Lamp by Eric 'Monty' Morris that became popular internationally for Boney M because they were highly influenced by gospel reggae.

Several mainstream artists are shifting their main focus to Gospel Reggae such as Clive Tennors, Hopeton Lewis, Junor Tucker, Sanchez, Papa San, Richie Stephens, Judy Mowatt, Lt. Stitchie and Carlene Davis.

Other famous artists such as The Grace Thrillers, Joan Flemming and Claudette Clark have contributed to christian music tremendously.
Christafari

Christafari is a nine member christian reggae band that's been singing christian music for the past twenty years. Mark Mohr started this group in 1989. The band is multi-cultural and completely devoted to spreading the gospel via reggae music.

Their music targets mainly kids and teens.


In 2009 the band was honored at an award ceremony known as The Holy Hip Hop.
Carlene Davis

Carlene Davis another popular Jamaica reggae singer, and cancer survivor, attributes her healing to God's healing power and blessing, that she gained by spreading the christian music.

Christian reggae music has an unique power of inspiring its followers and to truly heal the mind and body.
Papa San

Papa San is another christian musician who has contributed over the years to reggae by blending reggae, pop, rock and blues into a spiritual pleasure that will not put you to sleep. You might get up and start dancing to the music.

His two albums named Real Personal and Victory are inspirational because of their lyrics and groovy beats.

Return from Christian Reggae Music to What Is Reggae
Write A Review About Reggae
Write a review of what reggae means to you, or your love of the music or about your special reggae artist.

Do you know of an upcoming talented music artist that you'll like to write about!

Share your memories and story here.