Beautiful, Clean And Cheap
Hotels In Jamaica

Beautiful cheap hotels in Jamaica offers relaxation and enjoyment overlooking white beach sands and the clear turquoise waters of Jamaica. This is not a dream it is affordable due to a large selection of budget hotels.
These hotels include basic facilities while a few include even luxury amenities to cater to the needs of their varied guest.
Jamaica reggae music vacation talks about the different hotels in Jamaica, their price range and their offerings. For the ease of reading, the cheap hotels in Jamaica are listed based on the cities they are located.
Hotels.com: Book a cheap getaway today! Find great hotel deals for $99 or less.
Hotel In Kingston, Jamaica

Four Seasons Hotel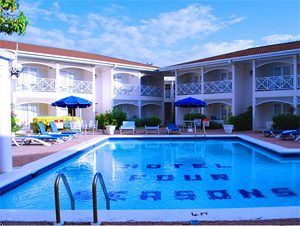 Equipped with business convention center, meeting halls, spa, fitness center, this hotel caters to the needs of their guest with both personal and business trips.

Converted into a hotel from an Edwardian house, the hotel offers reasonable  rooms rates per night.
Hotel In Montego Bay, Jamaica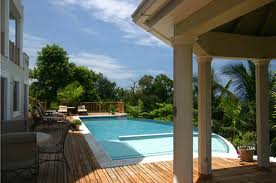 Rose Hall Castles Beach Resort - Spread over an area of fourteen acres of mesmerizing gardens, this hotel provides views of the Caribbean sea and the beautiful Montego Bay.
These are moderately budgeted hotels with prices starting at under US$100 per night.

Hotels In Negril, Jamaica

Hotel White Sands Ideally set for a relaxing trip to Negril, this hotel offers families, singles and couples fantastic rooms with its own beautiful private beach.

Voted as the 'best value hotel' on the Negril beach by the Caribbean Travel and Life Magazine. This is an excellent place to unwind.
Rockhouse Negril, Part Of Cheap Hotels In Jamaica

Rockhouse is for the young and young at heart, hip traveler. It is set on top of a cliff at the western tip of Jamaica. Located within eight acres of lush tropical gardens, with its own 60 ft infinity pool, an award winning restaurant suspended directly over the water.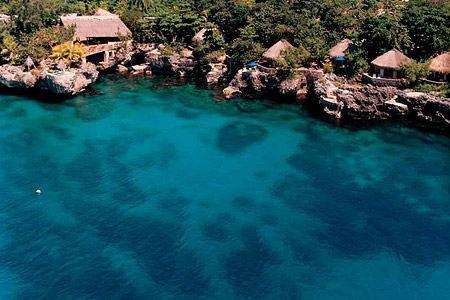 You will enjoy amazing sunsets at one of the cheap hotels in Jamaica while vacationing here.

The individual thatched roofed villas perched on the cliff edge with their own private balcony is great for sun-bathing. Throughout the property there are ladders and stairs carved into the rock that leads down to sea for swimming or snorkeling.
It is rated as one of the top Boutique Hotel by Travel and Leisure and Conde Nast Traveler.  Nightly rates starts at US$125.00.
Travellers Beach Resort
- Situated on the seven mile beach, this resort is well known for its hospitality. A mixture of rooms, suites and bungalows with full kitchen, bar, Jacuzzi and balconies are available for an affordable price.
Click this
Negril Hotels
link to book your reservations.
Hotel In Port Antonio, Jamaica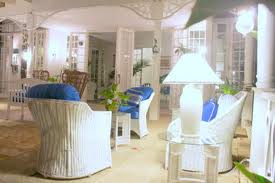 Goblin Hills Villas - This is the perfect location overlooking the San San Bay. These villas sits on twelve acres of lawns and gardens, offering superior quality amenities and are staffed with warm and hospitable housekeepers. At just about US$115 per night, you get to enjoy your stay with privacy.

Perfect location if you are looking for a private place to stay and lush green scenery to feast your eyes on.

Return From Cheap Hotels In Jamaica To Hotels In Jamaica