You And Your Family's Best Jamaica Vacations
Dreaming about the best Jamaica vacations?  If you really want to enjoy white sandy beaches and the natural setting of a place during your vacation then Jamaica is where its at.
Negril Beaches And The West Coast
You'll find yourself falling in love with the seven mile white sandy beaches, in Negril. Sliding into calm waters spread alongside the vast turquoise colored waters of the Caribbean sea.  With coral reefs lying just offshore for your exploration and enjoyment. 
At the West End of Negril the cliffs offers you every evening a magnificent sunset, of the sun meeting and melting into the ocean in a riot of colors that will have you transfix.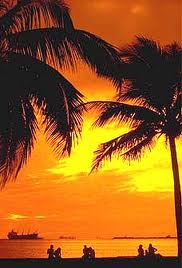 This is one of the best places to let your hair down, sample the local pleasures and let Jamaica vacation happens around you.
Ocho Rios
Then move on to 600 ft spring water that is Dunn's River Falls, cascading down rocks that merges into the sea. This is one of the most memorable and well known spot that you want to visit in Jamaica.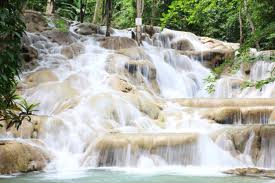 This location has so much history. It is where one of the deadliest wars occurred between the Spanish and English in 1657. This was the time when General Ysassi of the Spanish Army was fighting desperately to take control of the whole island. 
Yet despite all that blood shed around this waterfall, it continues to flow with such majestic grandeur and no one can deny the awe-inspiring scene of the falls during sunset.

Dunn's River Falls is among the most photographed locations of Jamaica. It is amidst a small tropical forest and the unflagging and fierce current of the spring water is truly exhilarating. 
Its majesty is evident even from a distance.
Water Park Part Of Your Best Jamaica Vacations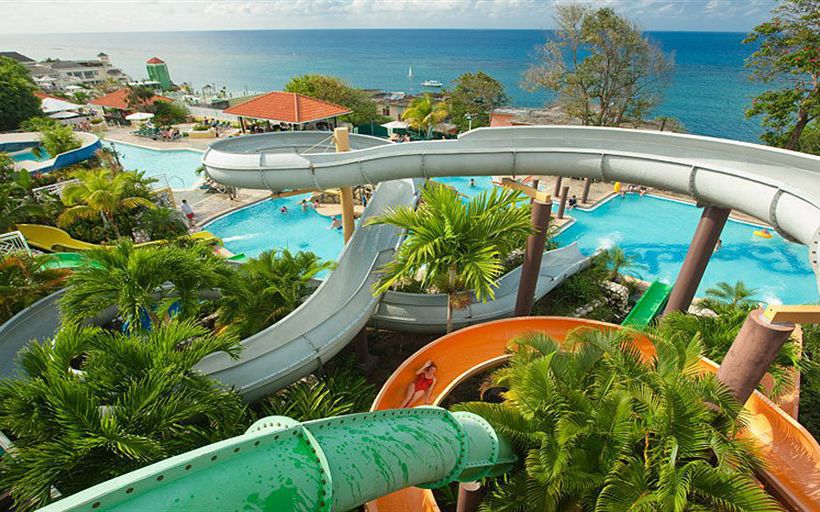 There are several water parks to be found in Jamaica.  The most popular one is found in the Rose Hall Resort and Country Club in Montego Bay called Sugar Mill Falls Water Park.
Even if you are staying at a different resort but want to visit the water park...well...you can!  There is something for everyone here. 
The water park consists of a 280 foot water slide and also a lazy river.
So depending on your mood you can freely choose Negril or Ocho Rios for your next best Jamaica vacations.
Jamaica is a perfect travel destination that will keep throwing a grand surprise every moment. Just remember to keep pace with it!
Return from Best Jamaica Vacations to Jamaica Vacations
Write Your Most Enjoyed Activities In Jamaica
Give us a review of your most enjoyable activities in Jamaica?

Was it as you expected or even more? Share it!