Thinking Of An All-Inclusive Jamaica Vacations

Interested in all-inclusive Jamaica vacations? Jamaica is the perfect place, to unwind, because we have done all the legwork for you. Nothing beats a get-away to the Caribbean, so check out the many options of an all inclusive vacation.
Included are carefully compiled list of some of the best all-inclusive resorts Jamaica has to offer.  From the luxurious to the budget conscious traveler.

There are many reasons to chose an all-inclusive vacation. We are known as the birthplace for all-inclusive vacations.
All-Inclusive Jamaica Vacations - Wedding Or Honeymoon?
Secrets St. James, Montego Bay
If you are looking to go on your honeymoon or even plan a destination wedding, there are all inclusive packages available for you. Your wedding planner will cater to your imagination and wishes.
Feeling like royalty is enjoyed here at Secrets St. James, Montego Bay. Planning a wedding in Jamaica can be stress free.
The Resort's wedding planner ensures that a minister, a photographer, a video-grapher and even a cake are ready for the special occasion.
This eliminates all of the stress of planning a wedding. 
Additionally, as newlyweds, you are often upgraded to a honeymoon suite which is more private than the other suites, depending on the resort you choose.
Family Vacation
Sandals Royal Caribbean and Private Island all-inclusive, five star resort, has over two hundred rooms and is arranged around three floors.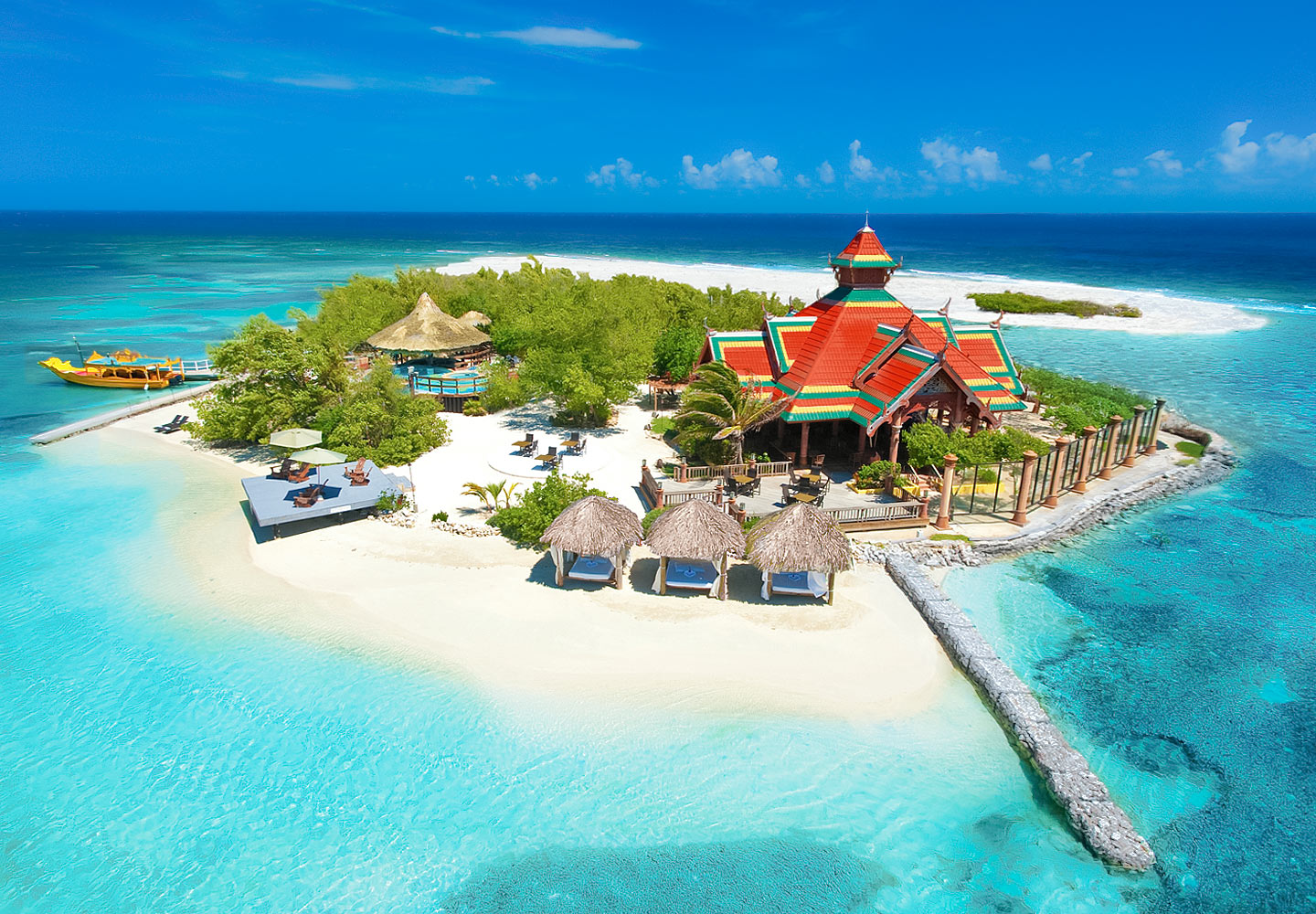 Sandals Royal Caribbean Resort
It is a spectacular place for you your family to vacation.  It exceeds expectation, but then that is what you can expect from all-inclusive Jamaica vacations. Absolutely everything is already paid for.
The all-inclusive resorts typically include all your meals - breakfast, lunch, dinner and snacks.  Along with all the sodas, juices, wine, cocktails and liquor you can drink.
Be prepared to taste some delicious rum and coke,  Jamaican speciality.

Also included is entertainment for you and your children, along with day camp, or nanny service, if needed.
Activities For All-Inclusive Jamaica Vacations
Beaches Ocho Rios
Exciting activities are found here at Beaches Ocho Rios formerly known as Boscobel Resort, as part of your all-inclusive Jamaica vacations. Non-motorized water activities are usually included in the packaged deal.
These hotels also have daily organized activities for you to chose from.  You can still get in your exercise program after eating such delicious food.
Resorts For Every Budget
There are many hotels and resorts for you to choose from in Jamaica that offers all- inclusive packages.  Some of the most popular all-inclusive tourist locations include Montego Bay, Negril and Ocho Rios.  
All of these resorts are diverse and unique in something that will be of special interest to you or your family.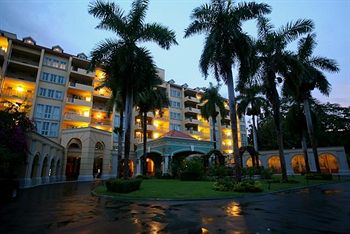 Jewel Dunns River Resort, Ocho Rios, Jamaica
Once you start your research, determine what necessities are in this memorable vacation that you would like.  Find the resort that offer you the best for your money and will pamper you like royalty.
Riu Ocho Rios Resort
Return From All Inclusive Jamaica Vacations To Jamaica Vacations