Vacation In Jamaica

Issue #022 - December 3, 2012

Hi,

Vacation in Jamaica and venture outside of the all-inclusive resorts that made this island famous and you'll find plenty to explore.


If you like this e-zine, please do a friend and me a big favor by paying it forward. If a friend forward this to you and you like what you read then please subscribe by visiting Jamaica Reggae Music Vacation Lovers.


By the way, click here to visit my Jamaica Reggae Music Vacation Facebook page. If you have not "Liked" it as yet, please do so now. I occasionally send related messages there.


---
---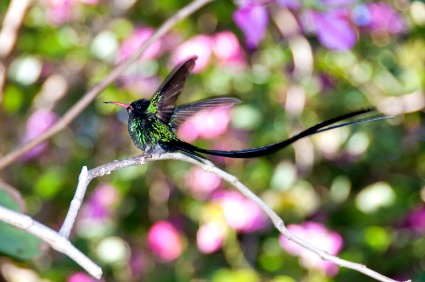 Vacation in Jamaica and you'll find all-inclusive resorts but also hilltop estates where hummingbirds land on your fingers and hidden coves where only your footprints will be found in the sand.



So go hiking and probably you catch sight of our national bird, the Jamaican streamer-tail Hummingbird found deep into Sherwood Forest and the Reach Falls area of the Blue Mountains.



Also, stop along the roadside and sample some of our exotic foods like roast breadfruit, ackee, fry fish and of course our jerk chicken and pork.



Or try your taste-buds at a local restaurant with some curried chicken, oxtail, pepper shrimp or some other mouthwatering dish.



You do not need to spend a lot to enjoy Jamaica's many wonders.


---
Start planning your vacation in Jamaica and remember you'll need these travel information and other general information about my island home.

---
Beres Hammond
is another of my favorite reggae artist. His songs tells you a romantic story.

I especially love whenever he is ending his life performances he sings:

Thank you from the bottom of my heart, thanks for giving me health and strength, thank you for keeping me sane, thank you for this life, yea, thank you, thank you, thank you....

The song is "Giving Thanks" selection #19 from the album Can't Stop a Man: Best of
which was also recorded live in New York. It is worth listening to.... it is moving, soulful and beautiful. I just love it.
Another good selection "Dancehall Vibes" which is #18 with a rock rythmn about the a song stuck in your head, a great album.

Do purchase and listen to some of Beres Hammond
music, you will not be disappointed.

Beres will be a late night television guest on the Jimmy Fallon show on December 11th, and also performing at the Barclays Center in Brooklyn, on December 12th.


---
Rum Punch
This is my favorite time of year. It is the time to look back and look forward, celebrating both, knowing you have survived, are alive and am looking forward to whatever new is to come. And, also a chance to start all over again.

Cheers!!!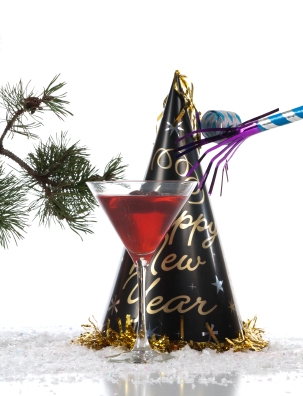 Ingredients
One cup sour (Lime Juice)
2 cups sugar and/or syrup
3 cups authentic Jamaican white rum
4 cups Fruit Juice of your choice
Note: Use one cup rum to roughly two to three glasses of fruit juice.


Preparation

Mix 1 cup lime juice, 2 cups strawberry flavored syrup or sugar, 3 cups Jamaican rum, 4 cups water or fruit juice and lots of ice.

Serve with a slice of lemon or lime on the side of your glass and remember to drink responsibly.

---
Seasons greetings to you,.
Again thank you for subscribing to this month's newsletter, and remember to visit our website for more useful information on the beautiful island of Jamaica, its cultural highlights, latest vacation packages and tour guides available.

And, thanks to the Power of SBI in helping me create my website.

Also, I am inviting you to write your own stories or commentaries here, and thank you.

Your feedback and articles are always welcomed, so please Contact Us here.


Warmest regards,

Donna
Author & Publisher: Jamaica Reggae Music Vacation Website
Facebook: Like Us On Facebook
Twitter: Follow Us On Twitter


---