Jamaica Reggae Music
Vacation
Lovers - Upcoming
Jamaica Events Festivals
Jamaica Reggae Music Vacation Lovers - Upcoming Jamaica events festivals of tradition, reggae music concerts, Triathlon, Wellness festivals and also Restaurant week.

I think we have a celebration for practically everything with most events geared toward our tourists as well as Jamaicans. You'll find a pretty detailed listing of Calendar of Events here.

If you like this e-zine, please do a friend and me a big favor by paying it forward. If a friend forward this to you and you like what you read then please subscribe by visiting Jamaica Reggae Music Vacation Lovers.


By the way, click here to visit my Jamaica Reggae Music Vacation Facebook page. If you have not "Liked" it as yet, please do so now. I occasionally send related messages there.

---
Upcoming Jamaica Events Festivals
Issue #011 - December 2nd, 2011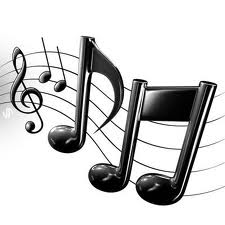 Welcome <> to this month's edition of Jamaica Reggae Music Lovers newsletter, where The Jamaican Cultural Development Commission organizes various events that highlights Jamaica's tradition, song, dance and the arts.


Start planning your Jamaica reggae music vacation today and do try to attend some of our many events. So here is Jamaica's calendar of events...
Calendar of Events


Reggae Marathon


Golf Tournament


The Jamaican Cuisine - Recipe Of The Month
Calendar Of Events
If you love to party, well for the month of December, every Sunday afternoon from 6:00PM, you can rock at Studio 38 Pulse Complex in New Kingston. You will hear and see some of the most well known reggae artists like, Yellowman, Third World bank, Josey Wales, Sanchez, just to name a few. Along with these artist will be several Jamaican and international sound systems from the USA, Italy, Japan, Germany, France and Israel.

The rid-dam will blow you away, it is a musical smorgasbord.

January is our annual 10K High Mountain Coffee Road Race where you'll be running through some of the most gorgeous mountain scenery.

Then during this month we have our Acompong Maroon festival, Jamaica Jazz and Blues Festival with a thrilling line-up of music artists from around the world.

In February is the Fat Tire Festival where you can ride over the mountains, through the woods of Jamaica's great biking trails.

Are you up for the challenge for this 7 day event?


These are just a small highlight of the upcoming Jamaica events festivals for 2012. For more information on Jamaica's upcoming yearly Reggae Festivals And Events see our calendar.

Reggae Marathon
December 3, 2011 is Jamaica's Reggae Marathon where beginners as well as seasoned marathon runners converge in Negril to run our 10k with lots of fun, and reggae music helping you along the way.

Do register for this fun event.

Golf Tournament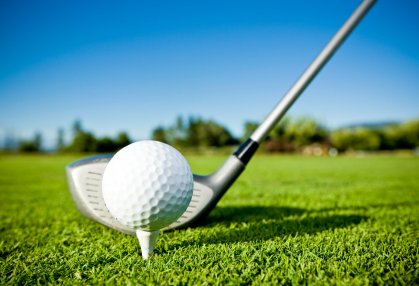 December 7 through to the 11th, 2011, Montego Bay is host to 'Annie's Revenge' presented by Nike Golf. The 6th Annual Jamaica ProAm Invitational golf tournament will be played on the championship courses of the Cinnamon Hill and White Witch Golf courses. Where teams of foursome compete in over 54-holes for the Jamaica ProAm Championship crystal trophy and other significant prizes.

The Jamaican Cuisine - Recipe Of The Month
<>, it is the season for celebrating with friends and family, so as a Jamaica Reggae Music Lovers subscriber here is Jamaica's delicious Rum Punch..

Use authentic Jamaican J. Wray & Nephew Rum and remember to keep this ratio in mind:
One part sour (Lime Juice)
Two part sweet (Sugar and/or Syrup)
Three parts strong (authentic Jamaican white rum)
Four parts weak (Water or Fruit Juice of your choice)

Note use one part rum to roughly two to three glasses of fruit juice.
Preparation

Mix 1 cup lime juice, 2 cups strawberry flavored syrup or sugar, 3 cups Jamaican rum, 4 cups water or fruit juice and lots of ice.

Serve with a slice of lemon or lime on the side of your glass and remember to drink responsibly.

Enjoy!!
Conclusion
Again thank you for subscribing to this month's newsletter on Upcoming Jamaica Events Festival. We hope you'll plan your vacation around some of these calendar of events.

Remember to visit our website for more useful information on the beautiful island of Jamaica.

And, thanks to the Power of SBI in helping me create my website.

If you have a Jamaica story to share please do and thank you.

Your feedback and comments are always welcomed, so please Contact Us here.


Thanks for reading and see you next time.

Warmest regards,

Donna

Jamaica Reggae Music Vacation Home Page
---
New!

CommentsHave your say about what you just read! Leave me a comment in the box below.