Reggae In Jamaica

Issue #021 - October 1, 2012

Hi,

Reggae in Jamaica is where the beat, rhythm the different eras, genres and cultural elements fuses together to create something new, this syncretism is the magic of Jamaican music.


If you like this e-zine, please do a friend and me a big favor by paying it forward. If a friend forward this to you and you like what you read then please subscribe by visiting Jamaica Reggae Music Vacation Lovers.


By the way, click here to visit my Jamaica Reggae Music Vacation Facebook page. If you have not "Liked" it as yet, please do so now. I occasionally send related messages there.


---
---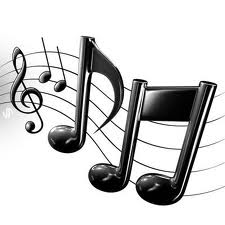 Jamaican musical genres evolved from Kumina, Mento, ska, rocksteady, lovers rock, dub, dancehall are all part of Jamaica's reggae music history. Do read more here on the history of reggae in Jamaica.



As Beenie Man once said, there is no better way to get to know Jamaica than through its music. Which is not surprising since many vistors to this country comes with a desire to experience some of the greatest music in the world in its place of origin.
---
The heart of Jamaica's reggae music scene is in Kingston. So to find a stage show or a dancehall session listen to the radio, check the message boards of your hotel and look for posters around town.
And, do not forget to ask the locals because word of mouth is one of the best recommendations.
Another option to enjoy some great authentic reggae in Jamaica is to attend a nightclub event. Nightclubs entertainment features the latest in reggae and dancehall music and hot nightclubs can be found all over the island including the Asylum and the Quad in Kingston.
For more information about the history, artists and sounds of reggae do click here.


---

Let me introduce you to one of the best drummers in the world - Sly Dunbar and the great bassist - Robbie Shakespeare - the so called "Riddim twins", have created rhythms and backed hundreds of thousands of reggae cuts starting from the 1970s which are relevant and are included into today's reggae music tracks, remixes and dubs.


They have such a distinctive drop beat that is so unique that once you are familiar with their music you'll be able to identify whenever you hear it.


Taxi is Sly and Robbie own label that showcase dozens of reggae music artists. Over the years they have consistently change the face of reggae by introducing different style of reggae and were important in developing the trend towards computer-assisted music and programming from in the mid 1980s.


Sly and Robbie continue to innovate fusing dancehall and Latin music sounds and even introduced Indian tabla sounds into their drum beats.


They have produced several new Jamaican artist for their Taxi Label as well as introduced tracks and recorded with such individuals as Paul McCartney, Britney Spears, Madonna, Ecadorian singer-songwriter Cecilia Villar Eljuri on her son "El Aire", Black Uhuru, Chaka Demus, Gregory Isaacs,appeared with Don Carlos at a Reggae festival in 2007, Third World band, Beenie Man, Jimmy Cliff, Joe Cocker, just naming of few.


Purchase, enjoy and listen to some of the best reggae Audio CDs or download some of the best MP3 Music of Sly and Robbie
.

---
SEA BASS FILLET SOUP
Soups provide complete nutrients when the right ingredients are selected and even more nutrient when you use fresh, seasonal produce that are healthy also. This is great for the approaching cold months. Here is a hearty and flavorful soup to keep you warm.
This soup is high in fiber, low in calorie and may also give you feelings of full, therefore you end up eating less. A win-win situation.

Enjoy!!!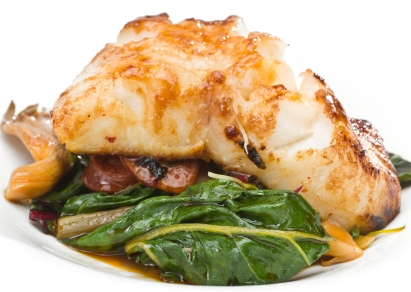 Ingredients
1 1/2 tablespoon extra-virgin olive oil
1 medium onion, chopped


2 cloves garlic, minced
10 ounces Baby Bella mushrooms, wiped clean and quartered


1 teaspoon kosher salt
1 1/2 teaspoons freshly ground black pepper


1 1/2 teaspoons paprika
1/4 teaspoon nutmeg


4 cups water
1/2 tablespoon freshly squeezed lemon juice


1 cup bean sprouts, rinsed
6 ounces snow peas, rinsed


4 4-ounce Chilean or Black sea bass fillets, cut into 2-inch cubes


2 1/2 cups baby arugula, washed and spun dry
Preparation

Heat olive oil in a large stockpot over medium to high heat. Once oil is hot, but not smoking, add garlic, and onions and saute, stirring until tender and just beginning to brown, approximately 3 minutes.

Then add and stir in mushroom, salt, pepper, paprika and nutmeg to the pot. Pour in water and bring to a boil.

Reduce heat and simmer and cook for approximately 5 minutes.

Add lemon juice, bean sprouts, snow peas and sea bass to the pot and cover. Simmer for another 3 minutes, turn off the flame. Then add the arugula and gently stir, try not to break up the fish, and serve.
Makes 4 servings: Per serving - 223 calories, 12g carbohydrate, 49mg cholesterol, 8g fat, 27g protein, 373mg sodium, 4g fiber.
---
Again thank you for subscribing to this month's newsletter, and remember to visit our website for more useful information on the beautiful island of Jamaica, its cultural highlights, latest vacation packages and tour guides available.

And, thanks to the Power of SBI in helping me create my website.

Also, I am inviting you to write your own stories or commentaries here, and thank you.

Your feedback and articles are always welcomed, so please Contact Us here.


Warmest regards,

Donna
Author & Publisher: Jamaica Reggae Music Vacation Website
Facebook: Like Us On Facebook
Twitter: Follow Us On Twitter


---