Jamaican Activities In
Montego Bay

Issue #25 - April 1, 2013


Hi,
Jamaican activities in Monetgo Bay means going off the beaten track to see some of my island's spectacular assets. Hike our mist-swathed mountains, trek through our limestone forest viewing our birds filled mahogany trees and flower, go sailing and do some sport-fishing. Top your day off with a nice cold red stripe beer or lemonade, and enjoy our great reggae music.


If you like this e-zine, please do a friend and me a big favor by paying it forward. If a friend forward this to you and you like what you read then please subscribe by visiting Jamaica Reggae Music Vacation Lovers.


By the way, click here to visit my Jamaica Reggae Music Vacation Facebook page. If you have not "Liked" it as yet, please do so now. I occasionally send related messages there.


---
---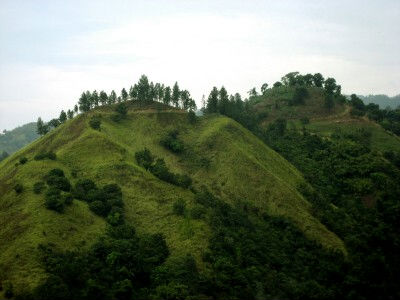 Your Jamaican activities in Montego Bay can be diverse. You have the choice of climbing our waterfalls to swimming in our river, hike over the hills of this island, stopping along the way to enjoy our food.

The Jamaican countryside is a joy to explore as it is also scenic. Of course we are also the jewel of the Caribbean with white powdery sandy beaches but Jamaica is so much more.

Read more of a fun day of activity you can enjoy while you are visiting my island in the sun.

---
Ocho Rios Jazz Festival dates are June 8 - 16, 2013. Artists are being decided on to check back next month with details of who will be performing.

Do keep these dates in mind and start making your plans.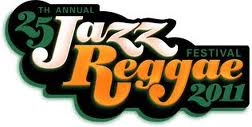 This festival attracts top performers from all over the world. These concerts takes place all over the island. I hope you start making plans to join us.

---
Seafood Salad

Bye-bye bowls of boring salad. Most people resign themselves to eating iceberg lettuce and also knowing that after eating the last tomato they will still be hungry.
This salad will leave you satisfied.
Enjoy!!!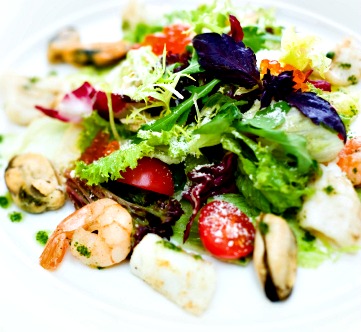 Makes 6 servings Prep time: 15 minutes

1 lb lump crabmeat, picked clean of shell and cartilage
1 tablespoon Hot Sauce
1/2 lb cooked shrimp, peeled, deveined and chopped
1/2 teaspoon dry mustard powder
2 tablespoons minced onion
Juice of 1/2 lemon
2 tablespoons finely diced red bell pepper
dash of salt
1/2 cup light mayonnaise
6 large cooked tails-on-shrimp peeled and devine
2 tablespoons sweet hot jalapeno relish
6 parsley sprigs
Mix crab meat, shrimp, onion and bell pepper in a bowl and set aside.
Combine the mayonnaise with the relish, mustard power and hot sauce in a small bowl, blend and then add lemon juice and salt to taste.
Pour the mayonnaise mixture over the crab meat mixture, gently stirring to combine.
Then put an equal portion of salad in each of 6 martini glasses and place a whole shrimp and a sprig of parsley on top of each one and service.
Per serving: 196 calories, 4 gram carbohydrate, 167 milligrams cholesterol, 9 grams fat, 25 grams protein, 546 milligrams sodium.
Ways to Spice Up Any Salad
Opt For Unusual Greens Experiment with arugula (which has a peppery taste), endive (which can taste bitter) or spinach. You can combine different types of greens in your salad, choose whatever you like and mix.
Toss In A Special Ingredient Add as much color as possible but do not forget about flavor. For adding great flavors think of dried cranberries, jerk chicken, curried shrimp, grilled or roasted vegetables, mango or papaya.
Make Your Own Dressing You can whip together your own delicious topping.
Mix three parts oil, (consider olive, walnut or flaxseed) with one part vinegar, (red wine, apple, raspberry or tomato) or citrus juice (try mandarin orange, lemon, lime). Then add a little brown sugar, and herbs like cilantro, oregano or sea salt to taste.
Make It The Main Course Instead of relegating salad to a side dish, make it the main dish and include a lean meat or tofu.
If you are having a small dinner party you can offer your guests an array of salads to chose from over the course of dinner, and ending with a fruit salad for dessert.
---
Thank you for subscribing to my newsletter, and remember to visit our website for more useful information on the beautiful island of Jamaica, its cultural highlights, latest vacation packages and tour guides available.

And, thanks to the Power of SBI in helping me create my website.

Do share your pictures and views of your visit to Jamaica, and thank you.

Your feedback and articles are always welcomed, so please Contact Us here.


Warmest regards,

Donna
Author & Publisher: Jamaica Reggae Music Vacation Website
Facebook: Like Us On Facebook
Twitter: Follow Us On Twitter


---