Top Things To Do When In Jamaica
Jamaica Reggae Music
Vacation Lovers
Issue #018 - July 6, 2012
This month's newsletter list some of the top things to do when in Jamaica. So after all that planning, researching, booking and getting things ready, your next step is to figure out how to get the most out of your visit to this magnificent island.


If you like this e-zine, please do a friend and me a big favor by paying it forward. If a friend forward this to you and you like what you read then please subscribe by visiting Jamaica Reggae Music Vacation Lovers.


By the way, click here to visit my Jamaica Reggae Music Vacation Facebook page. If you have not "Liked" it as yet, please do so now. I occasionally send related messages there.


---
---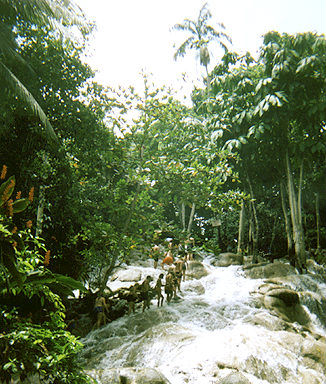 Visiting Jamaica, this jewel of the Caribbean, can be thrilling and overwhelming at the same time. Below we have summarized some of the top things to do when in Jamaica, that will make your vacation a breeze.


Use the Expedia link below to help you plan your vacation if you have not booked it as yet.


---
Negril is known as a sensual, and a fun-loving Eden where you can find yourself in an overcrowded Jacuzzi where your fellow guest may be naked. But despite all that reputation Negril has become increasingly popular as a destination for families.


Recommended hotels for families with young kids are Club Hotel Riu Negril one of the best Riu Hotels for Families with speacial activities
, and Beaches Negril Resort and Spa where a Take your family to Beaches Resorts in the Caribbean!
special is in effect.


Adults looking for all-inclusive packages should check out Breezes Grand Resort and Hedonism - amazing places to stay where just about anything goes.

Also, here in Negril you'll find the world's most amazing sunset view something not to be missed.


Book It also has great all inclusive packages for you to choose from, so start planning your vacation today.


Top of page
---
Montego Bay, Jamaica comes alive from July 15 through to the 21st with the pulsating sounds of reggae thanks to Reggae Sumfest festival.

Starting with beach parties, Dancehall Night, two International Nights, street parties with everyone invited. It is captivating and occurs amid the sound stages and jerk food stalls at Catherine Hall near the Roseway Bypass in Montego Bay's industrial area.

Check here for who will be performing and even more detailed information on on Reggae Sumfest.


Then the sights of Jamaica's pristine beauty is welcoming to everyone alike - kids, families, couples and adults. Depending on your location of stay you can visit these astounding tourist destinations: Dunn's River Falls, Columbus Park Museum, Rio Grande River, Puerto Seco Beach, Mystic Mountain, Dolphin Cove, Greenwood Great House, Cool Blue and H'evan Scent.

Since vacation duration is short and you want to live them to the fullest, we recommend you visit two to three places every day. Lots of resorts offer tour guides that will help you customize your trip and help you plan according to your needs.

---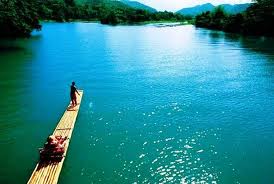 Jamaica has the most beautiful waters in the world which makes river rafting and deep sea fishing an exquisite adventure! Nature has endowed this Island with incredible marine life that is a great plus for sea life lovers.

---
Shauna McKenzie, also known as Etana, is a 29 year old reggae singer, an amazing woman and our celebrity of the month.

Her stunning vocal talent was discovered at the age of six and from then on she has grown to become a great singer, song writer and guitarist. Her latest album the Strong One
was released in 2008.

Her compelling song 'Wrong Address" gained attention in 2007. The song is based on a real life incident that happened to Etana's aunt. Her second major hit singe is 'Roots' and that is based on her travel experience to Africa.

Etana is a wonderful reggae singer, guitarist and a great inspiration to lots of women trying to a success in various fields of life. She is a definite example of reggae being still alive in the hearts of the Jamaica reggae music vacation lovers.

---
Curry Goat
Treat your taste buds <> to this delicious dish. As you know Jamaica is a place to fall in love with, and so is its food. Try this delightful Jamaican Curry Goat with Rice at home.

Here are the things you will need to prepare this delicious cuisine.

Enjoy!!!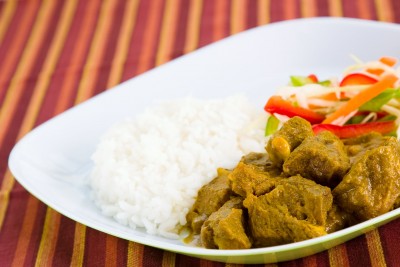 Ingredients
2 lbs goat meat - cut up in small pieces


2 Irish Potatoes or Idaho Potatoes


2 chopped onions


1 stalk of thyme
2 tablespoons curry powder


2 tablespoon Cumin
1 tablespoon Turmeric


1/2 teaspoon black pepper
1/2 tablespoon salt


4 cloves Garlic - chopped
Some chopped fresh ginger
Preparation

Combine onion, thyme, curry power, salt, pepper, garlic, ginger, cumin, tumeric then add in goat meat. Rub this season all over the goat meat and let sit for an hour or refrigerate overnight.
Then place all ingredents in either a dutch pot
or a Crock-Pot SCR300SS 3-Quart Round Manual Slow Cooker, Stainless Steel
add two cups of water and cook until tender.

Serve with rice.

---
Again thank you for subscribing to this month's newsletter, and remember to visit our website for more useful information on the beautiful island of Jamaica, its cultural highlights, latest vacation packages and tour guides available.

And, thanks to the Power of SBI in helping me create my website.

Also, I am inviting you to write your own stories or commentaries here, and thank you.

Your feedback and articles are always welcomed, so please Contact Us here.


Warmest regards,

Donna
Author & Publisher: Jamaica Reggae Music Vacation Website
Facebook: Like Us On Facebook
Twitter: Follow Us On Twitter


---
New!

CommentsHave your say about what you just read! Leave me a comment in the box below.