Hello


Wedding In Jamaica
Where Magical Dreams Come True

Issue #020 - September 3, 2012


Planning on tying the knot? Let's plan your destination wedding in Jamaica which is indeed an island where magical dreams come true and is a perfect place to start your happily ever after.


If you like this e-zine, please do a friend and me a big favor by paying it forward. If a friend forward this to you and you like what you read then please subscribe by visiting Jamaica Reggae Music Vacation Lovers.


By the way, click here to visit my Jamaica Reggae Music Vacation Facebook page. If you have not "Liked" it as yet, please do so now. I occasionally send related messages there.


---
---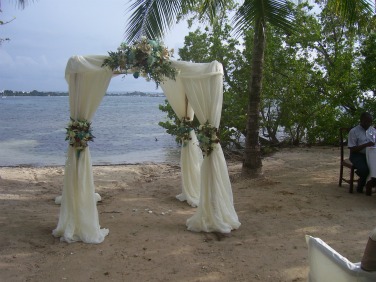 Here are a bunch of useful planning tips and advice on how to make your wedding day memorable.


Every resort has a translator to assist you with all your plans.


Figure out what kind of wedding you would like, for instance, an enchanting beach wedding or a more formal kind of resort wedding reception.


Prepare your guest list, ceremony expenses along with your bridal/groom clothes and accessories.


Set your budget and then search for the many all-inclusive wedding planners and resorts.


Seek and consider the advise and their experience of a family member or friend that has had a Jamaican destination wedding.


Since it is a destination wedding make sure all your guest can arrive easily in Jamaica. You can do this by sending detailed information on hotels, travel arrangements and directions within your invitation.


There are a number of great places to stay for you and your guests in Montego Bay, Ocho Rios, Negril, Port Antonio and Kingston. You can research them over the internet and through our site.


For weddings and honeymoon, Jamaica's hotels and resorts are very hospitable, welcoming and affordable. Make sure you have make bookings beforehand in order to avoid conflict of dates. Though some resorts can even assist you in surprise on the spot decisions in getting married.


Getting married in the off-season is more budget friendly as discounts are more readily available and wedding planners also offer have specials on their services.


If you are planning to stay more than a week in Jamaica after your wedding, we recommend checking for honeymoon packages as well. Almost all resorts will be happy to give you significant discounts on wedding plus honeymoon packages.


Also there are various wedding planners and guides in Jamaica that can be reached online.
---
When getting married in Jamaica its important to know these legal requirements as per Jamaican laws.



You and your spouse need to be in Jamaica for at least two business days prior to the wedding day.


You need to obtain a Marriage License and remember to bring your birth certificate along with your passports.


Also, yours and your spouse's full name, location, occupation and religion information will be needed.


In case you or your spouse is adopted or divorced, you will need your adoption certificate or an Absolute Decree certificate will be required.
Laws in Jamaica are always easy to follow and because it's an English speaking country you do not have to worry about the language barrier.


---
Here is a brief checklist that will help you with planning your destination wedding in Jamaica:

Selecting the wedding date and booking the venue.


Choosing the photographer.


Selecting bridge's, groom's and bridesmaids dresses according to the weather.


Hiring a florist, choosing wedding cake and menu.


Creating a wedding blog or a social media group to keep your guests updated about your preparations.


Creating a guest book and adding all your guest mailing addresses and contact numbers.


Double checking all legal documents.
---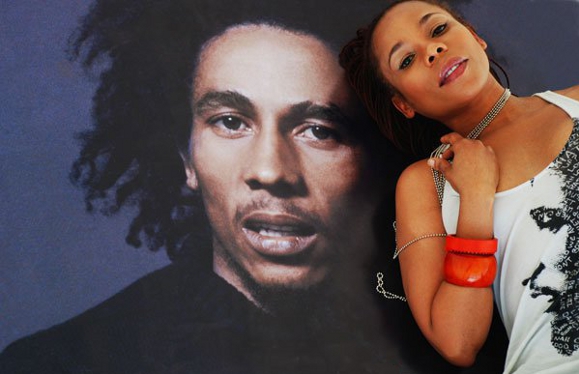 Cedella Marley, daughter of reggae legend Bob Marley, is our chosen celebrity of this month.

Born in Jamaica, in August 23, 1967, started her career as a singer in the 1980s and now has proven herself as a fashion designer - who designed and made the uniforms for our Jamaican Olympian team, is an actress, and entrepreneur.
At the request of her father, Bob Marley, Cedella and her nine sisters and brothers formed the the group called "The Melody Makers".
She is the wonderful mother of three, living in Florida and runs her family's charitable organization as well as several clothing lines which are inspired by the retro look and feel.
---
Brown Stew Chicken
Jamaican created delicious and spicy jerk seasoning which we use on chicken and also on pork. For this month I am showing you how to make jerk pork ribs with some added home seasonings.

So let's get started on this delicious cuisine.

Enjoy!!!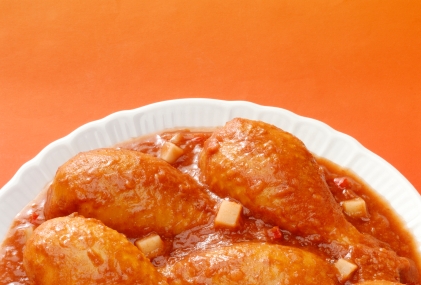 Ingredients
1 Whole chicken of size 2 Kg (cut into pieces)


2 tablespoons lime juice


1 tablespoon sweet paprika


1 chopped onion


2 tablespoon salt


3 sprigs thyme


4 cloves garlic


1 teaspoon of grated ginger


2 tomatoes